How Can You Support Someone You Believe Is A Victim Of Domestic Violence?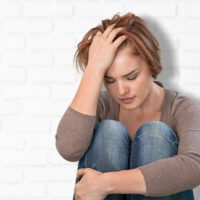 The nation was horrified to learn that young Gabby Petito's death had occurred, especially when the coroner deduced that the death was a homicide.  The convoluted path that Petito and her fiancé, Brian Laundrie, took in the preceding days and weeks involved a stop in Moab, Utah, where there were reports of domestic violence.  While it is unknown what, if anything, Laundrie had to do with Petito's demise, one does wonder if early interventions might have helped the couple to avoid the ghastly outcome.
Warning Signs of Abuse
There are a lot of signals that could indicate abuse is going on.  Physical signs include bruises, sprains, and marks on the face, arms, and wrists.  Emotionally, victims may show signs of fearfulness, anxiety, or depression, may become withdrawn, and may lack self-esteem. 
How Can You Help Someone?
If you suspect someone you care about is a victim of domestic abuse, it is incredibly frustrating to watch and to feel like there is nothing you can do.  And while you probably cannot actually pull someone out of a relationship that you believe to be unhealthy, there are things you can do to help:
Be available: At some point, the abuse victim may decide to reach out. Make time to listen to whatever they have to say, for as long as they're willing to talk.
Express Concern: Don't be afraid to let them know that you are worried about them.  Appeal to them to share what's going on, and make sure you are discreet with those details.
Avoid judgment: It will be tempting to offer advice, but your best bet is to simply listen judgment-free.  Try to hear what it is they are experiencing, and what they think they need.
Believe: Victims are often afraid to share their stories because they think they are to blame or that no one would believe them.  Validate their experience by acknowledging you believe them, and they do not deserve to be abused.  Let them know they are not to blame for the situation.
Acknowledge Conflicting emotions: Understand the cacophony of emotions experienced by the victim—love, fear, guilt, anger, and more.  Confirm that it is normal to feel confused, but explain that it is not normal to be afraid of one's partner, and that healthy relationships are not dangerous ones.
Find Resources: Share information about local resources and protective orders for victims of abuse, being careful to keep information out of view of the abuser.
Build: At this point, the victim will benefit by being reminded of their strengths and assets, so do what you can to provide encouragement and support.
Help Develop a Safety Plan: Victims need to have specific steps in mind to put into play in the event of an emergency.  Help them identify an excuse to leave, a place to go, code words and so forth.
One Key Resource
One important resource to victims of abuse is the Law Office of Julia Kefalinos. Our office has been in the business of defending victims of abuse for decades.  When domestic violence is destroying lives, call the Miami domestic violence attorney who is committed to protecting the most vulnerable.  Schedule a confidential consultation today.
Resource:
9news.com/article/news/local/gabby-petito-case-domestic-violence/73-386874e9-2c1a-4f9a-92da-1b2299023540