Florida DUI Consequences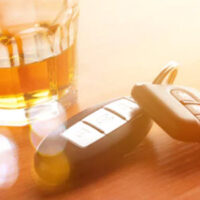 If you've been charged with a DUI, you can count on some stiff consequences, along with a slew of expenses coming your way. This is particularly true if this is a repeat offense or your driving while inebriated resulted in property damage, personal injury, or death. While no attorney can make the incident disappear entirely, a qualified and experienced DUI attorney can help to soften the blow.
What to Know About DUI in Florida
While a night out may have been great, chances are you didn't count on paying quite so heavy a price for driving after drinking too much alcohol.
Here in the Sunshine State, if you're caught with a blood or breath alcohol level of 0.08 or higher while behind the wheel you could be charged with a DUI–even if no accident occurred.  An initial conviction could cost you up to $2,000 in fines and a sentence as long as a year in jail and/or six months in a treatment program.  You'll also be required to complete 50 hours of community service or pay an additional fine of $500.  You will lose your license for up to a year. You may be required to take a DUI class, after which a hardship license could be permitted to get you to and from work or for essential travel.  When you ultimately apply for a renewed driver's license, you'll face about $200 in additional fees, and you must provide proof of insurance and another $650 in reinstatement fees. One more thing:  when you do drive, you'll have to have an ignition interlock device in your vehicle for at least 6 months.
If during that first DUI you have a minor child in your car, or if your BAC exceeds .014 your initial fine could be as high as $4,000, and time in a treatment program could extend to 9 months.
All of these penalties grow with repeated offenses.
What Can a Good Attorney Do for  You?
If you are facing these kinds of penalties, it would behoove you to have an aggressive criminal defense attorney fighting for your rights.  In some situations, charges might be dropped due to an improper stop, particularly if it was a DUI traffic checkpoint, or if the stop was questionable otherwise.  The reliability of the field sobriety test could be challenged, as well as the accuracy of any blood tests or breath tests done later.  If the officer neglected to Mirandize you, we could challenge the charges.  Finally, it's possible to use a rising BAC defense, wherein the alcohol on someone's breath exceeds that of the amount absorbed into the bloodstream.  There's just no such thing as an iron-clad case against you, meaning it's possible the charges could be dropped or reduced, along with the ensuing penalties.  To explore the possibilities, contact a Miami DUI defense attorney at the Law Office of Julia Kefalinos for a confidential consultation today.