Bracing for New Immigration Laws in Florida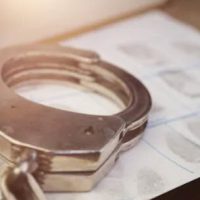 Migrant workers have long buttressed the economy in the Sunshine State, working in the jobs that are hard to fill. According to Pew Research, undocumented immigrants comprise just 5 percent of the workforce in this country, but they account for 26 percent of farm workers and 15 percent of construction workers. They also fill jobs in food processing plants, textile jobs, manufacturing jobs, and in the service industry.  Here in Florida, nearly 60 percent of undocumented individuals work in service (33 percent) construction (15 percent) or sales (11 percent). Despite their clear contribution to their communities, legislators in Florida are doing whatever they can to make life more difficult for unauthorized immigrants and those who provide them assistance.
SB1718 
Starting in July 2023, anyone who transports undocumented individuals into Florida can be charged with a felony. Furthermore, driver's licenses that were issued outside of Florida to undocumented individuals are no longer valid in the Sunshine State. Additionally, any facility that accepts Medicaid must ask the immigration status of all individuals receiving services. And finally, employers are being pressured to use E-Verify to check the status of workers, facing fines if they fail to do so.  Workers who use fake papers can face criminal charges. Known as one of the strictest immigration policies in the United States, it has caused much concern and confusion.
Enforcement Issues 
Critics of the law point out that law enforcement officials, who have no authority to enforce immigration laws, will be tasked with figuring out whether or not someone should be charged with a felony when driving with a loved one into Florida. Will racial profiling become prolific? If not, is there any realistic way to enforce this law?
One spokesman for a local police department worried that any trust that has been cultivated between immigrant communities and police could be decimated with this law. If someone experiences physical or sexual abuse, he fears, they may not want to risk calling the police.
Lastly, what are police supposed to do when an undocumented immigrant drives into the state using a legally issued driver's license from another state? If the driver had no way of knowing that the license was invalid in Florida, should they be ticketed? Arrested?
Know Your Rights 
Many people do not realize that, when stopped by police, they do not need to provide their immigration status, and should immediately request the presence of an attorney if arrested. If charged with a crime, agreeing to a plea deal could have serious consequences for their ability to stay in the county and ultimately qualify for a work visa.  If you find yourself facing legal issues related to being or assisting an undocumented immigrant, call the Miami criminal defense attorneys at The Law Office of Julia Kefalinos today. Your best outcomes are our priority.
Source:
pewresearch.org/hispanic/2016/11/03/occupations-of-unauthorized-immigrant-workers/