Can a Judge Revoke My Probation If I'm Accused of Domestic Violence?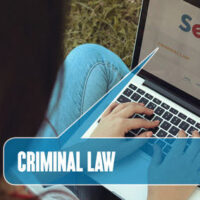 Domestic violence charges can have a devastating effect on someone who is already serving a term of probation for a prior criminal offense. Probation is a privilege and not a right in Florida. And in most cases, a judge may revoke probation if there is evidence you committed another crime–such as domestic battery–without the need to find you guilty "beyond a reasonable doubt."
Appeals Court Dismisses Domestic Violence Charge Due to Lack of Non-Hearsay Evidence
That said, prosecutors must still present some evidence to establish you actually committed domestic violence before sending you to jail. Florida courts have long established that a judge may only revoke probation "if the State proves by the greater weight of the evidence that the defendant willfully and substantially violated a specific condition of the probation or community control." Among other things, this means the prosecution cannot revoke your probation based solely on hearsay that suggests you committed an act of domestic violence.
In fact, the Florida Fifth District Court of Appeals recently applied this principle to reverse a trial court's decision to revoke a defendant's probation. Prosecutors filed an affidavit alleging the defendant violated his probation by committing "false imprisonment" and "domestic battery" against his girlfriend. A judge held a hearing and ultimately decided to revoke the defendant's probation.
But as the Fifth District explained, the prosecution failed to present sufficient, non-hearsay evidence supporting its allegations. At the hearing the girlfriend said she "got into an altercation" with the defendant, but she said there was no physical contact. Although the girlfriend allegedly called police on the night of the alleged incident, neither the 911 call nor the testimony of the responding officers were admitted into evidence. The trial judge therefore only had the government's hearsay to establish the defendant committed domestic violence.
The appeals court said that was not enough. Indeed, the girlfriend's testimony only established there was an "altercation," which "does not equate to the commission of a battery." An altercation simply suggests the couple was having a "noisy argument," which is not a crime. Under Florida law, battery requires physical contact, which did not occur according to the girlfriend's sworn testimony. And while the trial judge may have believed the girlfriend falsely recanted her domestic abuse allegations on the stand, that did not relieve the prosecution of its burden to "present some evidence other than hearsay to prove its allegations."
Get Help From a Miami Criminal Defense Attorney
If you are currently on probation for any reason, you need to be aware of the potential risks that a false domestic violence charge can have on your freedom. Even in non-probationary situations, a domestic violence defendant often faces an uphill battle in court. But in a scenario where the state does not even have to prove the defendant's guilt to a jury, there is even greater potential for mistakes and abuses of the legal process.
Of course, regardless of the prosecution's burden of proof, you always have the right to seek the counsel of a qualified Miami domestic violence defense attorney who will fight to keep you out of jail. Contact the Law Office of Julia Kefalinos at 305.676.9545 if you need immediate legal advice or assistance.
Source:
scholar.google.com/scholar_case?case=11575416006033713923