Domestic Violence And Senior Citizens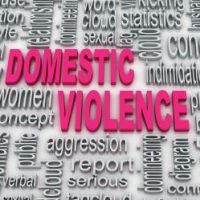 Imagine it's your grandmother.  She's subjected to violence—sexual, physical, verbal, emotional—on a regular basis.  Or perhaps it's a beloved uncle who's battered around in his own home.  While it's difficult to imagine that the most vulnerable among us are being abused, the fact of the matter is that it happens more often than any of us would like to think.
A Prevalent Problem 
90 percent of adults who are 65+ live in their communities, not in group homes or convalescent centers. One in ten of them have or will at some point experience abuse. One survey of individuals who'd suffered abuse revealed that well over half of abusers were spouses or partners. That's true of both physical forms of abuse and emotional abuse.
Understanding Abuse Later in Life 
What does domestic abuse look like for older people?  Not unlike the abuse that occurs in younger people, power and control are generally central to the abuse. Coercion is often a key factor, as abusers threaten, intimidate, manipulate, and isolate their victims in an attempt to control whom they see, where they go, or how they spend their money. Like elder abuse in other contexts, domestic violence in later life involves the exertion of power in physical, mental, sexual, and financial ways that strive to diminish the victim, and it occurs between partners of all races, religions, cultures, and financial settings.
Addressing the Problem: Social Services 
There are a number of services available for survivors of domestic violence:
Emergency shelters;
Safety plan development assistance;
Crisis intervention;
Peer counseling and group work;
Loans of cell phones;
Special information for immigrants.
Unfortunately, oftentimes elderly victims of domestic violence deal with distinct impediments in accessing these kinds of services, particularly if they have difficulty getting around, have diminished mental capacity, or are experiencing extreme isolation.
Legal Interventions 
Safety must be the focus of any interventions, and cross referrals are a must. Sometimes legal interventions may be the only way to ensure that these individuals are safe.  That could include:
Issuing a protective order mandating the abuser stay away from the survivor of domestic violence;
Arresting the abuser;
Mandated treatment interventions for the abuser;
Criminal prosecution of the offender.
Are You Concerned About an Elder? 
If there is an elderly person who you're worried about in terms of domestic violence, it may be difficult to understand why they don't leave their abuser. But these relationships have sometimes existed for decades, making leaving very difficult.  Additionally, people may have financial, religious, physical, or generational values that keep them tied to their abusers. That's why the best thing you can do is listen, support, and provide information and options to the victim as you're able.
When Victims are Ready for Legal Interventions 
At the Law Office of Julia Kefalinos, our dedicated Miami domestic violence attorneys understand that it is often extremely difficult for survivors to advocate for themselves. That's why we are here to do it for them.  In addition to legal remedies, we can point survivors to the local resources that can help. To discuss the possibilities, schedule a confidential consultation in our office today.