Domestic Violence: Creating a Safety Plan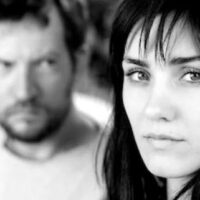 Are you a victim of domestic violence? Does abuse cause you fear, shame, and unspeakable pain?  If you are like many victims of such violence, you have convinced yourself to stay for any number of reasons.  But perhaps it's time to consider the reasons you should leave, and to formulate a plan to do just that.
Why Victims Stay
According to the National Domestic Violence Hotline, victims of abuse persuade themselves that staying in dangerous situations is their best option.  Why?  Some of the most common explanations include:
Fear their partner will become more dangerous;
Fear of being blackmailed by your abuser with photos or information;
Fear they cannot survive independently due to a disability, lack of skills, or failing confidence;
Belief that the violence is nothing extraordinary;
Cultural norms that give permission to abusers;
Fear that others will judge them;
Belief that they are to blame for their situation;
Financial instability after significant dependence on the abuser;
Fear that reporting the issue will have immigration consequences;
Feelings of love and companionship with their abuser;
Guilt over breaking up the family unit and taking children away from a parent.
A Safety Plan
When you create a safety plan, you are thinking ahead and organizing your thoughts in the hopes of lowering the risk of being harmed by your partner.  It might include creating the following:
Telling someone you trust about your circumstances and having a code word to alert them to a problem when you need help but cannot speak freely;
Memorizing phone numbers and contact information so you can get in touch with people who can help even if you don't have your cell phone with you;
Having a safe, public location in mind—maybe a fast food joint, library, or store– in case you need to make a quick escape;
Having a hidden cache of necessary items you can quickly grab if necessary, including things like medications, supplies for your baby, an ATM card, cash, and car keys;
Creating alternate travel routes if necessary;
Arranging for safe child care if needed in an emergency;
Filing a restraining order against your abuser;
Teaching your children how to get help;
Knowing where the nearest police station is.
Why You Should Leave
Violence generally escalates.  What starts as simple insults becomes more degrading and humiliating.  Control evolves from mere wishes that you'd do certain things to demands that things go their way.  Intimidation and threats that started with a raised voice turn into throwing objects at a wall.  It gets intense.  In many cases, violence becomes extreme, even resulting in death.  When victims aren't killed, the psychological impacts of domestic violence long outlast the physical pain.
Pain and Fear
If you are faced with domestic violence and don't know where to turn, the experienced Miami domestic violence attorneys at the Law Office of Julia Kefalinos can help.  We know the law, and are familiar with resources designed for your situation.  Contact us for a confidential consultation today.