Domestic Violence is not the Victim's Fault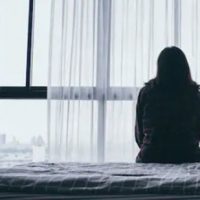 If you are being victimized in your own home, you may be experiencing a slew of emotions in addition to fear of your abuser.  Perhaps you feel some measure of guilt because your attacker has told you so many times that the abuse is all your fault.  That leads to feelings of shame and humiliation.  How could you possibly go public with the situation and get help?  People will find out that you are weak, unlovable, and useless.  If these are some of the thoughts going through your head, you should know that nothing could be further from the truth!
Understanding Domestic Violence
 It's important to understand very clearly: domestic violence is never the fault of the victim.  NEVER, NEVER, EVER. It doesn't matter if your abuser thinks you fall short in any of a million ways.  It doesn't matter if you've forgiven your abuser and returned time and again, only to replay the same patterns. Domestic violence is rooted in control—the abuser's guttural need to control you. The only person to blame for abuse is the abuser who dishes it out.
You're Not the Only One 
As a victim, have you felt isolated and foolish? Paralyzed and unable to get up the gumption to get out of the situation? If so, you are one of many, many victims experiencing the very same feelings of impotence and frustration. More than 10 million Americans experience domestic violence every year, and many endure the same feelings you now face.
The "Who" of Domestic Violence 
If the numbers don't convince you that you're not alone, maybe other facts will.  Domestic violence occurs with people of all ages, races, religions, ethnicities, and economic circumstances.  It occurs among all professions, from doctors and lawyers to priests and cops, from teachers and nurses to sanitation workers and hamburger flippers. Males harm females, and females harm males. It's a problem in straight and gay populations, transgender populations, and any other group you can imagine. It's been happening since the beginning of time, and will continue long after we are gone.
Even the Rich and Famous 
Plenty of celebrities have been in the news for domestic violence:
Stacy Dash (of Clueless fame) slapped and pushed her husband, which landed her in jail.
Emma Roberts (American Horror Story) beat up her boyfriend, resulting in her arrest.
Christian Slater spent 59 days behind bars after being arrested for domestic violence.
Rapper Vanilla Ice has been arrested at least three times for domestic violence.
Chris Brown put Rhianna in the hospital and was arrested for his violent actions.
WNBA star Brittney Griner has been arrested for domestic violence.
Clearly, abusers can look pretty rough, or as innocent as can be.  There is no "type," aside from the type who desperately wants to control others and uses whatever tools within  reach to achieve that goal.
Get the Help You Need 
In many circumstances, one of the first steps to take when escaping an abuser is to file a restraining order. The experienced, compassionate Miami domestic violence attorneys at the Law Office of Julia Kefalinos can help with this, and other issues related to your situation.  To discuss, schedule a confidential consultation in our Miami office today.