How Mental Illness Can Affect Domestic Violence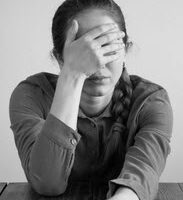 There's a common misconception that domestic violence is always the product of an inherently abusive person determined to control the victim at all costs. In fact, many people accused of domestic violence are suffering from a mental health disorder that may affect their ability to properly socialize with others. This does not excuse abusive behavior–and in fact, Florida law still holds such individuals accountable for domestic violence–but it is still important to understand the underlying causes of such problems.
Court Upholds Domestic Violence Order Against Miami Resident with Bipolar Disorder
Consider this recent decision by the Florida Third District Court of Appeals here in Miami, Lopez v. Regalado. This case involves an estranged married couple with three minor children. The wife filed for divorce last September. She also filed two separate petitions seeking a domestic violence injunction against her husband. In the more recent petition, the wife explained her husband has bipolar disorder, that he "had not been taking his medication," and had been recently hospitalized following an "altercation with his parents." She also testified in court that her husband had been violent with her in the past, including a 2009 incident where he choked her at his parents' house.
In addition, the wife said her husband had been "playing with fire" in the literal sense and "had touched her and tried to kiss her without her consent." Following this last incident, the wife said she filed a police report, in part because she believed her children were at risk. And even after the wife obtained an initial restraining order, she said her husband "had been texting her, and coming to her house between 4:00 and 5:00 a.m., asking to take the children to school."
Based on all this, a Miami-Dade judge granted the wife an 18-month domestic violence injunction. The husband appealed. But the Third District said there was "substantial competent evidence" that the wife "had an objectively reasonable cause to believe that she was in imminent danger." The appeals court noted there was precedent for upholding a domestic violence order against a person who "had a history of mental disorders, was not taking his prescription medication, was currently and previously abusive and controlling, and had admitted to certain allegations in the petition." All of these same factors were present in this case. Indeed, the husband admitted to most of the factual allegations alleged by the wife before the trial judge. Given this, the Third District said the domestic violence order was clearly justified.
Speak with Miami Domestic Violence Defense Attorney Today
If you are dealing with a mental illness, it is important you seek out and follow competent medical advice. And if you are faced with a domestic violence petition, it is equally imperative you seek out and follow competent legal advice. If you need assistance from a qualified Miami domestic violence defense attorney, contact the Law Office of Julia Kefalinos at 305.676.9545 today.
Source:
scholar.google.com/scholar_case?case=6789489707538336526