Intimate Partner Violence Among Transgender Individuals In Florida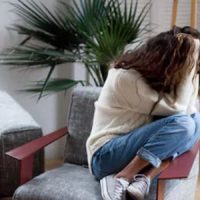 Intimate partner violence (IPV) is a monumental public health concern in Florida, impacting survivors and their families in astonishingly disturbing ways. Behaviors that result in psychological, sexual, or physical damage to their partners often cause trauma that is deep and lasting. When aggression is piled on top of the safety issues that transgender individuals face outside the home, the mental and emotional damage can be excruciating.
Survivors Share Their Experiences 
Studies of transgender people and IPV have been limited, although the research on hand confirms that transphobia is a very real piece of the abuse involving transgender individuals. Lengthy interviews with survivors of such violence reveal the following:
Respondents frequently had trouble identifying abuse;
Perpetrators of violence often focus on a person's trans-status;
Isolation was a significant piece of the problem;
Community resources were often ill-equipped to addresses their needs;
Often transgender people were reluctant to seek help because of their gender status.
Examples of Abuse Specific to Trans Individuals 
The emotional hammering that transgender individuals endure in abusive relationships is unique in many ways.  Research identifies certain attacks that tend to be common:
The intentional use of the wrong pronouns;
The deriding of a trans person's body;
The destruction of tools—such as breast enhancers or binders—that individuals use to communicate their gender;
Attacks on the believability of a trans person's gender presentation;
Threats of revealing a trans person's biological gender;
Shaming and isolating the victim by focusing on physical gender characteristics.
Community Response
 Indeed, many transgender victims of domestic violence find that getting assistance when they need it most is difficult to impossible.  Many fear that police will not take them seriously or will be disgusted by them. Women's shelters are often inaccessible based on the definition of a woman used, and even when transgender people are allowed into them, they discover disdain and danger inside.  All too often, victims are forced to reject their own identities in order to access the help they need.
Improving Resources 
Transgender survivors of domestic violence deserve the same resources afforded any other person who's had to live with violence in their own homes. People of all genders should know about safety planning, support groups, and shelter options. Protecting the most marginalized in our community means stepping up services for everyone, moving forward in the goal of ending violence.
Intimate Partner Violence is a Crime 
If you are a transgender person who needs help, know that at the Law Office of Julia Kefalinos, you will not experience judgment or ridicule.  Our compassionate Miami domestic violence attorneys will help you take the legal steps necessary to protect you from undeserved violence, helping you to reassert yourself and claim the life you deserve.  Schedule a confidential consultation in our Miami office today.