Medicare Users and Bankruptcy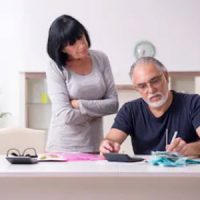 Older Americans have Medicare, so medical costs shouldn't be an issue pushing them into bankruptcy, right? Actually, while we'd hope for that to be the case, it often is not.
Coverage Gaps 
Unfortunately, there have been plenty of gaps in Medicare coverage, leaving many elders with serious financial hardships following a medical emergency. Roughly 20 percent of older Americans are on fixed incomes that offer little wiggle room when it comes to finances. While it's true they can depend on Medicare to help with medical bills, many are nonetheless facing horrendous bills due to medical issues.  Because of their lower income, they are often more vulnerable to health problems to begin with. So when long hospital stays or extended care become necessary, thousands of Americans simply do not have the money to pay for it.
Medical Issues 
Most people face increasing medical needs as they age.  Medical conditions such as arthritis, hypertension, diabetes, and memory care require medication and a physician's supervision, and these conditions are but a few of the many that elderly patients tend to experience. Many elderly require assistance in completing daily tasks, and rely on others to help with eating, shopping, transportation, and other responsibilities. While some may have family and friends for this kind of help, thousands of elderly must pay for such services.
 Bankruptcy 
75,000 elderly Americans file for bankruptcy every year.  The rate for these filings have more than doubled in recent decades, with about half of all cases listing poor health or injuries as a reason central to the filing. This is not really surprising, in that four in ten of the nation's elderly live below the Federal poverty level (FPL). Women and minorities comprise the largest block of these individuals, along with individuals over the age of 75. Lower earning levels during their working years is a key contributor to these facts, along with longevity. When looking at minority rates of poverty, over one-third of older people of color survive on incomes lower than 125 percent of the FPL. Single elders, as opposed to married ones, particularly those with lower educational levels, are also at greater risk of poverty. That is another strike against the elderly poor, at double the rate of non-poor living alone.  This all adds up to exactly what you'd expect: the elderly who have always lived on lower levels of income are more likely to suffer chronic and catastrophic medical issues, which in term drain their limited finances even more, leading them to face the difficult issue of bankruptcy.
The Help You Need 
At the Law Office of Julia Kefalinos, our Miami bankruptcy attorneys are knowledgeable and compassionate.  We are ready to help.  To discuss your situation, schedule a confidential consultation in our Miami office today.
Source:
ncbi.nlm.nih.gov/pmc/articles/PMC4193634/