Police Interaction With Young Children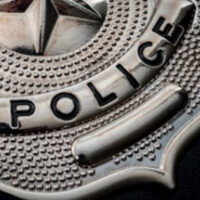 When a couple of kids aged four and five began throwing things around their preschool classroom, the oldest of the kids—who happened to be special needs– was taken to another room to settle down. For the third time that year, the child attacked the teacher, sending the wheezing adult to the hospital. The media response was visceral: a copy of the police report was posted and the suggestion was made that the child might be charged with aggravated assault. Ultimately, the child did not have to serve time behind bars. But that, in many ways, is an aberration from the norm.
It Happens with Frequency
Across the country, officers are being called upon to deal with children whose behaviors confound their teachers and other adults.  Remember the days of kids being sent to the principal's office for bad behavior? Nowadays armed officers can intervene and make the problem go away. The facts, according to FBI records, are these: in one 5-year period, over 30,000 kids under ten years old were arrested by law enforcement. And according to the ACLU over double that number of children are being kept in either residential treatment or juvenile   detention facilities daily. What's wrong with that? A number of issues, including limited rehab programs, poor resources to address educational needs, solitary confinement, and episodes of sexual abuse, for starters. The problem of over-policing America's youth is growing more distressing by the minute, especially when it comes to Hispanic and Black kids who are impacted at a disproportionate rate. Recent incidents include:
A four-year old who as dragged down the hall in preschool by an off-duty officer;
A nine-year old girl who was suicidal was pepper sprayed by officers who complained that she was acting like a child;
A six-year old being cuffed and put into a police car;
An eighth grader who threw Skittles in class endured six days of confinement as punishment;
A sixteen-year old who violated the school's cell phone policy in class was dragged down the school steps and tased.
Are There Other Options?
The problem of difficult children is real.  In many instances, they are more violent and aggressive than in years past. Schools are responding with law enforcement—sometimes to a startling degree.  The parent of one 11-year-old says that police had been called to deal with her child 30 times by the school, starting in 2nd grade. No one disputes that this boy had severe behavior issues, seeing as he's run away from school, smashed items, torn apart classrooms, and terrified peers and teachers alike. Is there a more effective intervention for this boy and other kids who pose a risk to others? Experts say schools need better support systems for cases like this, including:
Increasing the number of trained social workers ,school psychologists, and counselors,;
Increasing parental engagement in general, and for troubled student in particular;
Requiring specific training for school resource officers on how to work with and de-escalate challenging situations.
Eliminating zero-tolerance policies that lead to expulsions, instead providing help for troubled youth;
Providing training for all educators on how to intervene with students in crisis.
When it Happens to Your Child
Classrooms are getting tougher, and when students threaten the safety of others there has to be an intervention–but is traumatizing these kids really the solution we're looking for? Isn't there a better way? When law enforcement goes overboard, what recourse do families have? If you have a child who's faced police interaction in school, the dedicated, compassionate Miami criminal attorneys The Law Office of Julia Kefalinos can help.  Contact our office for a confidential consultation today.
Source:
theappeal.org/florida-cops-nearly-sent-a-five-year-old-to-jail-pembroke-pines/