What Impact Does Christianity Have On Domestic Violence?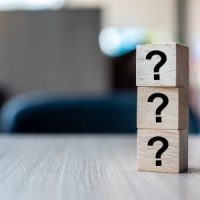 Domestic violence is everywhere.  It impacts males and females, regardless of age, race, sexual orientation, education level, or economic status.  How about religion?  Does it affect who suffers from domestic violence?  The research reveals some interesting answers.
Statistics on Domestic Violence 
Every minute of every day, 20 people experience physical abuse at the hands of an intimate partner.
The chances of violence turning into a homicide increase by 500 percent when there's a gun in the home.
Only about one-third of people harmed by domestic violence ever seek medical care for their injuries.
In the Sunshine State nearly 40 percent of women and 30 percent of men will experience some form of domestic violence in their lifetimes.
Christianity and Domestic Violence 
It may surprise some to hear that studies indicate that the men most likely to engage in domestic violence are Evangelicals and other conservative Christian fundamentalists who attend services only intermittently. It is believed that this stems from the scriptural instructions for women to "submit" to their spouses, and to silently submit to men. And the culture of submission is deeply steeped in religion, with priesthoods led only by men and unquestioned teachings around the authority of men. Without question, when there is an inequality between the sexes in a relationship, it can lead to the cultivation of control and abuse.  When women turn to their male spiritual leaders for help, they are often counseled to forgive.  So women in these situations are more likely to stay in violent marriages, hoping that their prayers will lead their husbands to change, believing that at the heart of things, they themselves are to blame. Even when they consider leaving, they worry that going against the church will damn them forever. Ultimately when the violence becomes unacceptable at some point, many women feel they must not only leave their abusive spouse; they must also leave their parishes. That's because in addition to being victimized by their husbands, they experience being shunned for making the choice to divorce their husbands. Guilt is frequently associated with Catholicism, and since the religion has a strict tenant forbidding divorce, women who choose this route are particularly at risk of staying in dangerous situations longer than they'd like, and suffering ostracism when they finally do leave.
Religion Helps Some Women Recover 
It's worth noting that survivors of domestic violence who come from religious backgrounds frequently report their faith as a comfort moving forward with their lives.
Getting the Help You Need
 Regardless of religion or any other factors, if you are experiencing abuse at the hands of an intimate partner you should know that it is not normal and it is not okay.  One of the most important resources to you is the law. At the Law Office of Julia Kefalinos our dedicated and thorough Miami domestic violence attorneys can help.  Schedule a confidential consultation in our office today.