When Mental Health Issues Impact Criminal Justice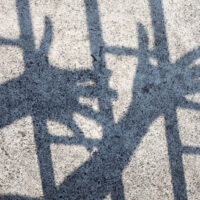 Half of the people behind bars in jails across America suffer from some type of mental health issue. The same is true for two-thirds of people in prisons.  Why are we incarcerating people who need mental health assistance?  What gives?
Senseless Incarceration
We know that when mental health problems plague an individual, those problems worsen without treatment. That, in turn, can lead to further problems with the criminal justice system. It's no wonder that, according to the Bureau of Justice Statistics (BJS), individuals with mental health issues who are in the system have previous convictions, resulting in longer sentences upon conviction. Is there a better way?
Interventions Prior to Arrest
Many states are looking to beef up the training for police and other first responders to prepare them to adequately intervene in incidents involving the mentally ill.  In some cases, Crisis Intervention Teams (CITs) assist law enforcement, improving the chances of de-escalation.  Assessment can lead to access to diversion programs in lieu of arrests, and oftentimes keep both offenders and officers safer. Such collaboration between law enforcement and crisis workers results in superior assessment, interview, and negotiation with subjects, as well as to the identification of psychotropic drug effects that may be impacting behaviors. Teams have provided lifesaving interventions for people experiencing traumas, contemplating suicide, or acting out due to drug usage.
Diversion Programs and Post Incarceration Help
Having diversion programs available to offenders in place of serving time behind bars gives individuals the opportunity to take responsibility for their behavior while getting the help they need to turn their lives around.  Sometimes, they even have a chance to have their records cleared after a period of time.  Recidivism rates are much lower for such individuals according to recent research. Offenders who are able to restart Medicaid after incarceration tend to have better access to community resources, so many states simply pause coverage rather than canceling it altogether following an arrest.
Florida is Working Toward Better Outcomes
Here in the Sunshine State, there are over 30 mental health courts to which offenders can be diverted in order to get the assistance they need. Nevertheless, gaps in the mental health care system due to funding shortages leaves vulnerable individuals at risk. Some say that expanding short term residential treatment centers would help people who are released to connect with resources and successfully transition to healthy, crime-free living.  Additionally, records from various facilities need to interconnect in order to provide continuous patient care.
Advocating for You
At The Law Office of Julia Kefalinos, our experienced Miami criminal defense attorneys are sensitive to the issues associated with mental health, and are prepared to advocate for the best possible outcomes when such issues are involved in one's defense.  If you or a loved one is looking for a dogged defense, schedule a confidential consultation in our office today.
Source:
ncsl.org/research/civil-and-criminal-justice/addressing-mental-health-in-the-justice-system.aspx