Bankruptcy And The 341 Meeting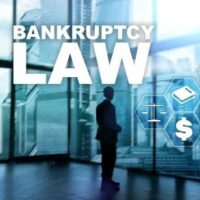 If you have filed for bankruptcy, you likely have some anxiety about what to expect going forward.  Surely, your experienced, local bankruptcy attorney will prepare you with the facts you need.  In the meanwhile, it's worth having a basic understanding of what's known as the 341 meeting. 
Here's What to Expect
The 341 meeting gets its name from Section 341 of the Bankruptcy Code and is generally scheduled by the bankruptcy clerk.  A bankruptcy trustee will preside over the meeting, which will give creditors the opportunity to ask you questions about your assets and liabilities.  It is not an occasion for them to pressure or humiliate you; rather, it is a time for them to get a clear picture of your financial situation and to question you under oath. Although it is a critical meeting, don't be intimidated:  it will likely last only about ten to fifteen minutes. Be aware of the following:
You (and your spouse, if filing jointly )are required to attend; if you miss it, you may lose the opportunity to experience debt forgiveness if there is a request to dismiss the case;
The meeting is public, and several cases may be going on simultaneously;
You will be required to bring photo identification, as well as some documentation indicating your social security number;
Many, if not all of your creditors will likely not even attend this meeting, although they are all invited. Their attendance or lack thereof has no impact on the outcome of the meeting;
The meeting is not a legal proceeding, and the outcomes are not legally binding. They are, however, recorded, so it is important to be honest and forthcoming, as deception could be rewarded with a charge of perjury;
The bankruptcy trustee will identify assets that can and cannot be protected;
You will be asked to verify that you have reviewed the bankruptcy schedule and whether or not you listed all assets and debt, as well as whether or not you wish to make any changes;
You will be questioned about future income you may be expecting such as an inheritance;
You will be asked whether you transferred any assets prior to the meeting and whether you have any claims against anyone else;
You may be asked how you determined the value of particular assets.
A Painless Step in the Bankruptcy Process
While bankruptcy is generally nothing you planned on, when it becomes your best option, having a Miami bankruptcy attorney by your side provides the assurance you need to proceed knowing the paperwork and procedures have been properly taken care of.  At The Law Office of Julia Kefalinos, we will make sure you are ready for your 341 meeting and every other step in the bankruptcy process.  Contact us today for a confidential consultation in our office today.
Resource:
law.cornell.edu/uscode/text/11/341