Bankruptcy: The Good, The Bad, And The Ugly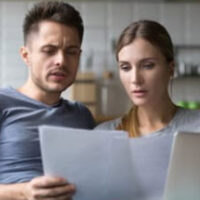 If you're so overwhelmed with debt and nasty creditors that you feel like you have nowhere to turn, keep your chin up. There are actually options that, while serious steps, can be incredibly useful.  So say goodbye to your financial anxieties by considering the option of filing bankruptcy.
The Good
Perhaps you've only heard terrible things about people who file for bankruptcy:  they're losers who take advantage of the system just to screw over their creditors.  The reality couldn't be further from this distortion.  The truth is that bankruptcy filings have been rising for several decades, and nearly half of them are related to a serious medical condition that drains financial reserves and/or takes one out of the workforce.  Only eight percent of bankruptcies are re-filers—meaning most people get their economic situation under control with the help of a bankruptcy filing.  That's the best thing about filing: it gives you a fresh start.  Oftentimes you are able to restructure your debt and eventually attain long-term financial goals.  Another good—some might even say excellent—aspect of bankruptcy is that it eliminates creditor harassment and gives you peace of mind. Bankruptcy is not admitting defeat.  To the contrary, it is a way to manage an escalating problem with the potential to gain financial freedom.
The Bad
So what are the challenges associated with bankruptcy?  For one thing, not all debt is dischargeable.  Section 523 of federal bankruptcy code specifically excludes government fines, taxes, child support, and fines/penalties resulting from civil or criminal court actions. Fraudulent loan applications can also be challenged. Student loan debt is dischargeable only under limited circumstances.
Challenges from some creditors, business partners, or even friends and family who are owed money can be a real headache. Additionally, "binge debt"—that which is incurred from purchases of luxury items like boats or sound systems, may be challenged by creditors, requiring partial or complete repayment.
Another issue you'll have to deal with is the hit to your credit score.  It'll likely drop below 600, and much lower if it's already below 600.  A chapter 7 filing stays on your record for 10 years, a chapter 11 for seven years.  Getting loans will be more difficult and costly.  Nonetheless, with efficient management, your score can rise.
The Ugly
Bankruptcy doesn't have to get ugly, but sometimes it can.  Filings are part of a public record.  Although most people don't choose to investigate their friends, neighbors, or employees, potentially it can be done. If your wages were being garnished by creditors previously, that will stop, so it will give your employer a clue.  And even if an employer knows about your bankruptcy, federal rules prohibit discriminating against you for it.
Let Us Help
At the Law Office of Julia Kefalinos, our experienced Miami bankruptcy attorneys can answer your questions and help you on the road to financial security.  Contact our office today for a confidential consultation.
Source:
law.cornell.edu/uscode/text/11/523