No One Is Immune To Domestic Violence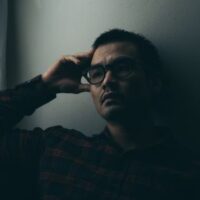 If you or someone you know has experienced domestic violence and are burdened with guilt and shame for your part in it, it's time to push those feelings aside and recognize that domestic violence can happen to anyone.  It's not exclusive to particular races, genders, sexual identities, religions, or income levels.  In fact, many people are surprised to learn that some very famous people have survived domestic violence.
Guess Who?
The highly publicized court case involving Johnny Depp and his ex-wife Amber Heard has highlighted the dramatic ways that relationships can disintegrate into violence.  Other celebrities who had a brush with domestic violence include:
Christina Aguilera experienced both physical and emotional abuse throughout her childhood from her father. The experience led her into a "fight or flight" mentality that she had to work hard to overcome.
Dwayne Haskins, former Pittsburgh Steelers quarterback, lost a tooth from a punch to the face from his wife after an argument in Vegas.
Halle Berry grew up watching her father abuse her mother. Though she herself was not abused, the scars embedded in her from what she witnessed has led to struggles with self-worth to this day.
Charlize Theron grew up as a spectator to aggressive domestic violence that culminated with her mother killing her father in self-defense.
Patrick Stewart lived in fear of his father as a child. Violent episodes paralyzed Stewart when his father abused his mother, particularly because authorities seemed to condone the behavior at the time, leaving Stewart and his mother to feel helpless against the violence.
Rihanna famously suffered multiple episodes of abuse from then-boyfriend Chris Brown. Although Brown ultimately pled guilty to felony assault and was sentenced to probation and community service, she still had to have a restraining order issued against him.
Tyler Perry suffered physical abuse from his father as a child, in addition to sexual abuse from a friend of his mother's.
The list of celebrities who have witnessed and/or experienced domestic violence is endless.  Many now promote empowerment by supporting a variety of agencies that help survivors of such violence.
When it's Someone You Know
How can you help someone in the throes of a relationship defined by domestic violence?  For starters, don't spend your time judging the abused individual.  While you may truly believe the person needs to get out of the relationship, you're better off helping the person create a safety plan.  You may also really believe the abuser is scum of the earth, but telling the victim as much will not help, and may, in fact, backfire as the abused defends the abuser.  Listen, pay attention, and document what you see, as it may be helpful in court down the road.  And be ready: the time may come when you will be called upon to help.
Finding Safety
If you or someone you know is experiencing domestic violence, you should know that there is another way to live.  At the Law Office of Julia Kefalinos, we can help with the legal aspects of this issue and guide you to resources you may need.  Contact our Miami domestic violence lawyers for a confidential consultation today.