Bankruptcy: What am I Getting Myself Into?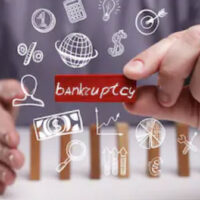 If you are considering bankruptcy, it likely means you have been experiencing financial trouble for a stretch of time and creditors are knocking at your door.  This is not something you should contemplate without understanding exactly what it is that bankruptcy means for you today, and in the future.
What Happens?
Essentially, when you file for bankruptcy an estate is created, which becomes the legal owner of your property.  That means you no longer can claim ownership of your home, care, or other property in most cases.  Often, creditors are prohibited from taking action against you without the approval of the Bankruptcy Court.
What Kind of Bankruptcy Fits my Circumstances?
There are a few basic types of bankruptcy.  Your bankruptcy attorney can help you to decide which is best for your circumstances:
Chapter 7: For the most part, Chapter 7 filings are used when a debtor cannot afford to pay debts and is ready to part with property.  In this scenario, you will likely lose possession of your vehicle, television, and other non-exempt items, and will also be relieved of the bills for these items.
Chapter 13: In the event you do have some regular income and you believe you could make payments with a little restructuring, you could arrange to retain some property, such as your home or vehicle, while the court sets up a payment schedule for you.
Chapter 11 & 12: If you own a corporation or are part of a partnership and can't qualify for a Chapter 13 bankruptcy, you may wish to consider a Chapter 11 or 12 filing, which will allow you to instigate a reorganization without having to forfeit or liquidate all of your assets.  Here, too, a repayment plan will be established by the courts and approved by your creditors.
Are There Bills I Still Have to Pay?
While much of your debt can be discharged, you will still be responsible for a number of obligations, including student loans, child support and alimony, and a few other unique types of debt.
How Long Will this Impact my Credit Rating?
While bankruptcy is a fresh start for you financially speaking, there will be a lingering impact on your credit rating for some time to come.  A Chapter 7 filing will remain on your credit report for 10 years, while a Chapter 13 will be present for seven years.  While this sounds daunting, be aware that missed payments have also dinged your credit rating and would continue to do so had you remained delinquent on your payments.  As you get further away from your bankruptcy filing date, and establish habits of paying bills on time, the effects of the bankruptcy will slowly begin to diminish.  Be sure to keep an eye on your credit report to be sure everything is accurate and dispute any errors.
The Right Choice for You
The decision to file for bankruptcy is not an easy one.  At the Law Office of Julia Kefalinos, our Miami bankruptcy attorneys get down to brass tacks as we help you do what needs to be done in order to help you get your finances back on track.  We understand that times are tough and are cognizant of challenges associated with filing for bankruptcy. We will advocate for you and are prepared to assist today.  For a confidential consultation, contact our office today.