Domestic Violence: The Facts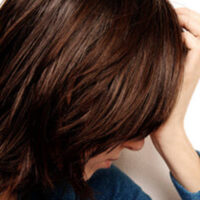 Domestic violence is a serious problem in this country, and the job loss and financial strife associated with COVID hasn't helped!  Families under stress are more isolated than ever, often to suffer the effects of violence in the shadows.  If you are a victim of domestic violence or know someone who is, it's worth being familiar with the national statistics on the subject.
An Enormous Problem
Tragically, over 10 million people in the United States suffer the direct impacts of domestic violence annually. The disturbing facts are:
Every minute of the day, roughly 20 people are abused by an intimate partner somewhere in the country;
Over 35 percent of women and nearly 30 percent of men have experienced stalking, violence, and/or rape by an intimate partner at some point in their lives;
Women with disabilities are 40 percent more likely than their able-bodied peers to experience violence, particularly extreme violence, at the hands of an intimate partner;
Over 60 percent of women who are homeless have been victims of domestic violence as adults, and 28 percent of families who are homeless have experienced domestic violence;
40 percent of gay and bisexual men are predicted to experience domestic violence in their lifetimes;
Millions of children are exposed to domestic violence, making them more prone to delve into dangerous activities including drug and alcohol abuse, teen prostitution, and suicide;
Roughly half of abusers who harm their partners also abuse their children;
Just one in three incidents of abuse are ever treated by a medical practitioner, and experts suspect that the majority of cases are never reported to police;
Men who are victims of abuse are significantly less likely to report the abuse than their female counterparts.
Impacts Across America
The costs of domestic violence are horrific.  Survivors of this type of violence are significantly more liable to be impacted by both chronic physical ailments and a variety of mental health issues.  Additionally, the costs to society are significant.  Some economists estimate that every sexual assault in this country costs over $240,000 between the impacts of medical costs, expenses related to the criminal justice system, and lost productivity. Domestic violence, over all, costs the country upwards of $500 billion annually.  Mitigating these costs would require a significant commitment in terms of time, money, and dedication.  So far, this country has chosen mostly to simply react to domestic violence after the fact.  One key advocate for victims of such abuse is the legal system, and Julia Kefalinos is a leading figure here in Miami.
Protecting You
At the Law Office of Julia Kefalinos, our Miami domestic violence attorneys have worked to protect victims of violence for decades. With compassionate legal counsel and guidance toward resources, we strive to ensure a safe and satisfying future.  Contact our office to discuss your options today.
Resource:
washingtonpost.com/opinions/the-cost-of-domestic-violence-is-astonishing/2018/02/22/f8c9a88a-0cf5-11e8-8b0d-891602206fb7_story.html