Can the State Harass Me Over Child Support Payments After a Chapter 13 Bankruptcy?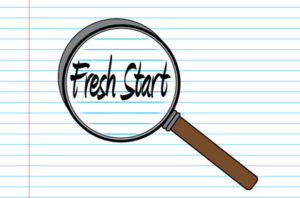 Filing for bankruptcy automatically stops—or stays—most efforts to collect debts that you owe pending resolution of your case. But there are several exception to this automatic stay rule. For example, a bankruptcy petition will not stop efforts to collect or enforce child support payments. In fact, since any property that you acquire after filing a petition—such as additional wages—is not considered part of your bankruptcy estate, a private party or government agency is free to go after those assets to satisfy a child support obligation.
Federal Court Holds Florida Department of Revenue in Contempt
Child support debt also cannot be discharged through bankruptcy. But you can use bankruptcy to help catch up on previously missed child support payments. A Chapter 13 bankruptcy petition allows you to submit a debt repayment plan to the court. Once confirmed by a bankruptcy court, this repayment plan becomes legally binding on your creditors, regardless of whether any individual creditor objects.
The U.S. 11th Circuit Court of Appeals, which has jurisdiction over all bankruptcy cases from Florida, recently explained the scope of a confirmed Chapter 13 repayment plan on child support collection. The debtor in this case filed a Chapter 13 petition in 2011. The Florida Department of Revenue filed a creditor's claim for $2,400 in unpaid child support. The debtor presented a repayment plan designed to repay this debt. The court confirmed the plan and discharged the debtor from bankruptcy.
But about a year later, the Department moved to "intercept" an employer travel reimbursement of $4,700 that belonged to the debtor. The debtor, a government employee, needed this money to pay a credit card bill and faced suspension from his job if he did not make the payment. The debtor filed a motion with the bankruptcy court to hold the Department in contempt for attempting to collect a debt outside the confines of the Chapter 13 repayment plan.
The Department eventually ceased its collection efforts but the debtor maintained the contempt action. The bankruptcy judge, and ultimately the 11th Circuit, ruled in his favor. As the appeals court explained, while Congress did create an exception to the automatic stay for child support collection efforts, it did not make one for confirmed repayment plans. In other words, as a matter of law, "the binding effect of a confirmed plan encompasses all issues that could have been litigated in [the debtor's] case— including whether the [Department] could intercept [his] reimbursement payment." Since the Chapter 13 repayment plan confirmed by the court said nothing about whether the Department could seize this money, it was properly held in contempt for attempting to do so.
Get Help From a Miami Chapter 13 Bankruptcy Lawyer
Bankruptcy is designed to afford people a fresh start. Creditors are obligated to abide by the bankruptcy process, and when they do not, debtors should not hesitate to assert their rights in court. If you need help from an experienced Miami bankruptcy attorney in filing a Chapter 7 or Chapter 13 petition, contact the Law Office of Julia Kefalinos, P.A., today.
Resources:
https://www.law.cornell.edu/uscode/text/11/362
https://scholar.google.com/scholar_case?case=14332341528768007502&hl=en&as_sdt=6,47