Cultural Repercussions Of The Depp-Heard Case On Domestic Violence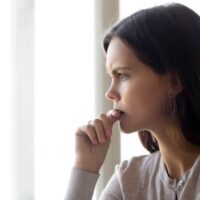 After weeks of the voyeuristic drama of the defamation case involving Johnny Depp and Amber Heard, we are all left with an unpleasant feeling that we can't seem to wash away.  Some of the images and stories depicted can't be unseen and unheard. But that is the least of the problems of the trial.  More importantly, the impact of the trial itself, not to mention the verdict, on society in America, is of concern to many.
The Gist of the Case
The trial centered on an op-ed written by Heard in which she claimed to have suffered abuse at the hands of an unnamed individual.  But because she'd recently gone through a divorce with Depp, it was pretty easy to connect the dots.  Depp sued for defamation, stating that his good name had been trashed and he'd lost work—the next iteration of a Pirates movie—not to mention that his children deserved to know their father was no monster.  Heard then countersued because Depp had called her a liar.
Nasty Details
Therein rolled out the unsavory story of the Depp-Heard relationship in all its sordid details. Each accused the other of physical and sexual abuse; each claimed the other lied. Depp confessed to an ugly addiction issue, but his attorney ardently defended against any claims of abuse. The world couldn't pull its eyes from the trial, where cameras shared every wretched detail.  Ultimately, Depp was awarded the lion's share of the win, leaving Heard to look like a whiny little girl chasing Depp's money and a big chunk of revenge for a marriage gone wrong. Without making a judgment on the veracity of the trial's outcome, there's no doubt the trial will have repercussions.  What does this have to do with accusations of domestic violence (DV) overall?
Public Comment
Very quickly during the trial, public dislike of Heard became evident through memes, jokes, and comments across social media and elsewhere. While none of that is supposed to have any impact on a jury verdict, it certainly cannot be guaranteed.  More importantly, will the public judgment of Heard overflow to others who claim to suffer from domestic violence?  Particularly when high-profile individuals accuse someone of DV, one has to wonder if countersuits for defamation will be next. Case in point: Marilyn Manson, who has been accused of rape and violence by three women, has filed a defamation suit against his former girlfriend.  While this is not to say that both men here were justified in their claims of defamation, it does cause one to pause: will victims of domestic violence be too fearful of expensive, public lawsuits to come out against their abusers?
Are You Experiencing Domestic Violence?
If you live in fear of violence and abuse, you need to know that you do not deserve it, it is against the law, and there is a way out. At the Law Office of Julia Kefalinos our experienced Miami domestic violence attorneys can help.  Schedule a confidential consultation in our office today.
Sources:
flsenate.gov/Laws/Statutes/2018/741.28
msnbc.com/opinion/msnbc-opinion/why-johnny-depp-trial-verdict-bigger-amber-heard-n1295877