Do Protective Orders Protect Women?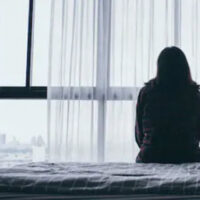 If you are a victim of stalking or domestic violence, what options do you have when it comes to living in safety?  Do you have to go into hiding, or are there legal procedures that can provide the protection you need?  Protective orders are available to individuals who have experienced violence.  Just how effective are they? A compilation of studies indicate that roughly 40 percent of women are re-victimized by their abusers after a protective order is issued.  Women who don't seek protective orders experience re-victimization at nearly double that rate, What factors are significant in predicting re-offense?
The Variables to Consider
Research indicates that there are certain variables that are linked to violation of protective orders: time, victim characteristics, abuser characteristics, the nature of the relationship, and the legal system. How do each of these figure into the effectiveness of a protective order statistically?
Time
Statistically speaking, the majority of protective order violations occur within the first three months of issuance.  Psychological attacks, in fact, occur at four times the previous rate during the time period when the initial temporary protective order.  Conversely, there was a decline in such abuse to the tune of 60 percent for women who maintained permanent protective orders, and a decrease in physical abuse of 70 percent.
The Victims
A number of victim characteristics are correlated to continued abuse following the issuance of a protective order:
Women experiencing lower socio-economic status are more likely to experience further abuse than women of in higher socio-economic groups;
Women who share biological children with their abusers have an increased risk of re-abuse at more than quadruple the rate of women without children;
Black women suffer re-abuse at double the rate of white and Hispanic women;
Women who are drug users undergo higher rates of re-victimization than those who do not use drugs.
The Perpetrator
Abusers guilty of stalking continue with that behavior in more than 65 percent of cases. In terms of the characteristics connected to continuing abuse post-protective order, several perpetrator characteristics stand out:
They engage in substance abuse;
They have a history of criminal and violent activity;
They are younger men;
They do not work full-time;
They resist the implementation of a protective order in court;
They have mental health issues.
The Relationship Between Abuser and Victim
The likelihood of continued abuse after a protective order is issued is greater for women who've been in the relationship for less than a year than for women who've had longer relationships with their abuser. While severity of abuse is not a factor in recurring abuse, when abuse does recur it generally is at the level of violence previously experienced.
The Legal System
Abusers who are arrested immediately when an incident occurs are less likely to reoffend after a protective order is issued than those who are not jailed, particularly for women of lower economic status.  A victim's perception of the police at the time of a violent incident coincides with a lower probability of ensuing violence.
You Deserve to be Safe
At the Law Office of Julia Kefalinos, our experienced Miami domestic violence attorneys are determined to do everything they can to keep you safe.  If you are a victim of domestic abuse, contact our office for a confidential consultation today.
Resource:
opsvaw.as.uky.edu/sites/default/files/04_Protective_Orders.pdf