Domestic Violence is a Crime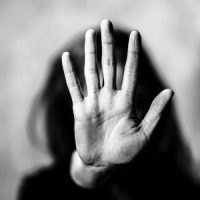 If you have suffered domestic violence, you likely have experienced an array of feelings, from isolation and fear to guilt and shame. But what you may not fully comprehend is that domestic violence is a crime, and if a perpetrator has subjected you to any of a whole list of crimes, you could get a restraining order and your abuser could wind up behind bars. It is considered domestic violence if the actions occur at the hands of a household or family member, which, in legalese, means:
Both current and former spouses;
People residing together as a family;
Individuals who previously resided together as a family;
Individuals who share one or more children.
Crimes of Domestic Violence
Just a few of the issues that can be a part of domestic violence aggression and could mean real legal trouble for an aggressor include:
Stalking (784.048): The act of harassment, either physically or through cyberstalking, could include verbal and/or nonverbal threats, implied behaviors, or actions that could be interpreted as threats. Depending on the circumstances, an offender could face misdemeanor, or even felony charges.
Criminal mischief (806.13): An aggressor who damages your property may be subject to misdemeanor charges, and if that damage exceeds $1,000 or interrupts communication or utilities, it becomes a felony.
Felony Battery (784.03): When someone touches another person against their will or causes bodily harm, they could be tried for felony battery and face jail time.
Sexual Battery (794.011): Non-consensual sexual offenses against a victim could result in felony charges leading to years of imprisonment.
Kidnapping (910.14): When an assailant confines or takes someone against their will, they could face kidnapping charges and years behind bars.
It's Not Your Fault
 You may feel trapped in your relationship—perhaps you even feel partly to blame for the aggravation you have been told you cause in the relationship. But hear this loud and clear: victims of domestic violence are never to blame for the actions of their abusers.  Aggressors use a long list of tools, both mental and physical, to maintain control over others. If you've been threatened and coerced, that's part of the control mechanism.  If you've suffered financial restrictions that leave you dependent on your abuser, that's part of the control. And certainly, if you've been on the receiving end of violent actions, that is part of the pattern of control. You deserve freedom from domestic violence, and that could start with a restraining order.
Your Legal Advocate 
The experienced Miami domestic violence attorneys at The Law Office of Julia Kefalinos offer aggressive legal assistance to those who have suffered at the hands of a controlling abuser. If you are ready to take control, contact our Miami office for a confidential consultation today.