Bankruptcy Exemptions in Florida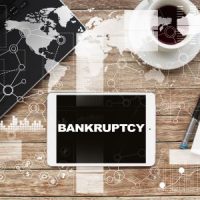 No one ever looks forward to a bankruptcy filing, but Floridians who file for Bankruptcy are fortunate in that they may take advantage of more generous exemptions than people in other states are allowed to do. Although there are strict residency rules for people wishing to file for bankruptcy—precisely because individuals from other states would prefer to file in the Sunshine State—once you've established residency, there are real benefits to being in Florida.
How Exemptions Work 
Typically, in bankruptcy creditors force the sale of property and freeze bank accounts so they can get their hands on as much money as possible to address what's owed to them.  Exemptions are provided by law to protect you from being forced to part with everything you own and every dollar you have access to. So while creditors can fight for some of what you have, you do have certain safeguards.
Exemptions in Florida 
A number of exemptions allowed in Florida take the sting out of a bankruptcy filing. For example:
The homestead exemption filers can exempt any home equity you've accrued, regardless of the amount. Creditors can't force a sale of your home that is owned free and clear in order to get you to pay them off.
Wage exemptions allow heads of families to exempt as much as $750 weekly and other family members to exempt three-fourths of their wages, and that includes those amounts deposited in bank accounts for six months prior to filing.
Personal Property exemptions are allowed for health savings accounts, tax refunds, health devices that are prescribed by a doctor, and at least $1,000 in other property such as electronics, furniture, and so forth.
The motor vehicle exemption allows $1,000 of your equity in a vehicle.
Public employees, teachers, municipal police and firefighters are able to protect retirement funds and pensions. The same if true for any IRA, 401(k), 403(b), profit sharing, and ERISA retirement and pension plans.
Disability income, life insurance proceeds, benefits from a fraternal society, and proceeds from most annuity contracts are exempt.
Benefits from Social Security, the V.A., crime victim's compensation, worker's compensation, unemployment benefits, and certain assistance benefits are exempt.
Alimony and child support payments are exempt in most cases.
The wildcard exemption is a $4,000 exemption for personal property that is available for those who are unable to utilize the homestead exemption. That doubles to $8,000 for couples who file jointly for bankruptcy.
The Professional Help You Need
 If you are one of the thousands of Floridians facing bankruptcy, it can be of great comfort to have an experienced Miami bankruptcy attorney to guide you through it, looking out for your best interests every step of the way.  At The Law Office of Julia Kefalinos, that is exactly what we provide. To discuss your circumstances, schedule a confidential consultation in our Miami office today.