Florida Hate Crimes Defense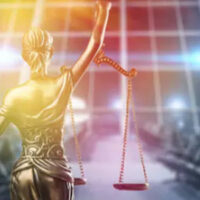 Hate crimes: what are they, and how can hate crimes enhancements impact sentencing in the state of Florida? If you've been charged with a crime and hate-crime enhancements are a part of the deal, the outlook for sentencing could be pretty somber.  That's why you need an experienced and adept criminal defense attorney looking out for your rights.
What is a Hate Crime? Federal and State Interpretations
Federal law defines a hate crime as one that occurs based on a victim's race, religion, nation of origin, gender, disability, gender identity, or sexual orientation. Such crimes are violent or threatening, and oftentimes result in damage to a person or property. Here in the Sunshine State, 2020 saw over 80 crimes against people, and another 28 against property. More than three-fourths of those crimes were motivated by race or ethnicity, and nearly a quarter of the crimes were based on the victim's religious affiliation.  A few were based on a person's gender identification. Under Florida law, crimes against the homeless or against the elderly also constitute hate crimes. Additionally, although federal law addresses crimes based on association—such as when a person is victimized based on his association with someone from a protected group—state law does not.
Legal Consequences
As per Florida statute, hate crime enhancements generally reclassify charges and lengthen incarceration for those convicted. For example:
A second-degree misdemeanor rises to a first-degree misdemeanor (1 year+ $1,000 fine);
A first-degree misdemeanor rises to a third-degree felony (5 years + $5,000 fine);
A third-degree felony rises to a second-degree felony (15 years + $10,000 fine);
A second-degree felony rises to a first-degree felony (30 years + $10,000 fine);
A first-degree felony rises to a life felony (life imprisonment + $15,000 fine).
In addition to these consequences, you may lose any professional licenses, you may have restrictions on working with particular populations, you may lose your driver's license, you may be required to enroll in rehabilitation or therapy sessions, and you may have to forfeit any firearms, as well as your right to vote.
In addition to criminal charges, you may be on the hook for civil penalties, as the victim is entitled to sue the perpetrator of a hate crime.
Defending Charges
While every situation is different, defending hate crimes can be particularly tricky.  The first line of defense is trying to prove that the wrong person has been arrested for the underlying crime. Failing that, the next step is attempting to demonstrate that it was not, in fact, a hate crime.  That means convincing a jury that you did not know the victim was a member of a protected group.  Without question, this is serious business, requiring the work of an experienced Miami criminal defense attorney.  At The Law Office of Julia Kefalinos, that's exactly what you'll get.  Schedule a confidential consultation in our office today.
Source:
justice.gov/file/1440286/download