Florida Marijuana Laws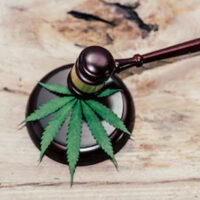 While medical marijuana has been legal here in the Sunshine State for several years, the applications are limited, and patients must have a valid Registry Identification Card in order to purchase and possess medical cannabis.  For everyone else, it is still illegal to possess, sell, cultivate, or consume cannabis.
Medical Conditions
The list of conditions that qualify for marijuana is limited to the following, as well as other medical issues that are comparable:
HIV or AIDS;
Various forms of cancer;
Lou Gehrig's Disease;
Multiple Sclerosis;
Glaucoma;
Epilepsy;
Crohn's Disease
Parkinson's Disease;
PTSD;
A diagnosed terminal illness;
Diagnosed chronic pain.
Details of Use
With the passage of time, limits have been relaxed on the types and amounts of marijuana that patients may have.  For example, the 70-day supply limit of days gone by was replaced with a 210-day allowance.  Additionally, smoking is now allowed in private, along with the use of sprays, edibles, oils, vapors, and tinctures.  Finally, children who suffer from epileptic seizures may now use drugs with cannabis derivatives.
Beware of Drugged Driving
Although cannabis usage for medical reasons is condoned, driving under the influence is not.  If THC is detectable in your blood, you will be charged, even if you use it with a prescription!
Recreational Pot
Florida's laws related to recreational use of marijuana are extremely harsh.  For as little as 20 grams, offenders face up to a year behind bars and a $1,000 fine.  Naturally, the penalties go up from there, with mandatory minimums for over 25 grams.  At the high end, a seven-year mandatory minimum sentence awaits offenders.  That could grow to 30 years in some cases.
Cultivation
When it comes to cultivation, offenders are looking at 5 years of incarceration and $5,000 in fines for as few as 25 plants.  More plants add up to 15 years behind bars.  And remember—these punishments may occur whether the product is cultivated for medical or recreational use.
Paraphernalia
Possessing any products or accessories that assist in marijuana use, such as bongs or pipes, could result in misdemeanor charges, along with a year in jail and $1,000 in fines.
Hash and Concentrates
Because hashish is more potent than cannabis and has such high levels of THC, having any amount is a felony, meaning offenders could wind up in jail for five years and paying $5,000 in fines.  These same rules apply to marijuana concentrates.
Your Legal Advocate
If you are facing charges related to marijuana possession, cultivation, or sales, you are looking at serious penalties.  At the Law Office of Julia Kefalinos, our experienced Miami criminal defense lawyers will go to bat on your behalf.  Contact our office for a confidential consultation today.