Florida Prosecutors Cracking Down on Gun Rights of Domestic Violence Defendants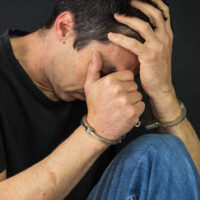 A domestic violence order can affect your basic civil rights. For example, Florida law states that a person under a final "injunction committing acts of domestic violence, stalking, or cyberstalking" may not possess a firearm. Violation of this firearms ban is separately punishable as a first-degree misdemeanor. Similarly a person convicted of any felony–including a crime involving domestic violence–is barred under state and federal law from possessing firearms. Any felon found in possession is subject to prosecution for a second-degree felony, which is punishable by up to 5 years in prison.
Gun Confiscation as a Condition of Pretrial Release
There are sound public policy reasons to ban individuals convicted of domestic violence from owning guns. According to the National Coalition Against Domestic Violence, 56 percent of homicides related to domestic violence "were caused by a firearm." Indeed, the Coalition says that mere presence of a firearm in the household "increases the risk of homicide by over 500 percent." Closer to home, the Florida Coalition Against Domestic Violence says that approximately 62 percent of persons accused of domestic violence were known to own a gun.
While a domestic violence order can stop a defendant from passing a criminal background check and legally purchasing new weapons, that does not address weapons they already possess. For that reason, many prosecutors have redoubled their efforts to confiscate weapons from individuals accused of domestic violence–even in misdemeanor cases. For example, on December 13 Hillsborough County State Attorney Andrew Warren of Tampa announced "a major initiative aimed at disarming domestic abusers."
Specifically, Warren said his office "will aggressively seek the relinquishment of firearms" in domestic violence cases. This includes having local law enforcement "conduct an initial risk assessment" when responding to a domestic violence call and perform a criminal background check on the suspect to determine if he or she is already barred from owning a gun. More to the point, Warren said his prosecutors will push for confiscation of firearms as a "condition of pretrial release" or as part of any plea or probation agreement for a defendant.
In a public statement Warren said, "By taking and keeping guns away from abusers, we will reduce the number of incidents of domestic violence."
Do You Need Help Fighting a Domestic Violence Charge?
While disarming people convicted of domestic violence is a worthy objective, it is important not to forget that an accusation is not the same thing as a conviction. And keep in mind, Florida law only prohibits firearms ownership only after a "final" injunction is issued and in effect. No matter how serious the domestic violence allegations are, every defendant has the constitutional right to due process before they are deprived of their rights.
Remember, a domestic violence conviction does not just affect your right to keep and bear arms. You can also lose access to your home and children. And if you are an immigrant, a domestic violence injunction can lead to the denial of your application for citizenship or even deportation. This is why it is important to contact an experienced Miami domestic violence defense attorney if you are facing any allegations. Contact the Law Office of Julia Kefalinos today at (305) 676-9545 if you are charged with domestic violence and need immediate legal assistance.
Source:
sao13th.com/2017.12.13%20SAO%20Press%20Release%20-Final-%20%20Disarming%20Domestic%20Abusers.pdf