Means Testing In Florida Bankruptcy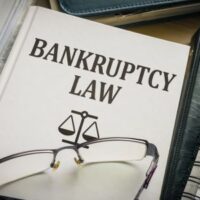 If you are contemplating filing for bankruptcy, you should be aware of the fact that not everyone qualifies.  That's right: federal law has created a means test that limits who can take advantage of such filings. For a Chapter 7 application, must have a lower income level than the median income of a similarly sized family—although some expenses are deductible.  For a family of 4, if you make over about $90,000 you may not qualify, depending on the amount of disposable income you have. To be sure, your disposable income is key to whether you qualify for bankruptcy. An experienced Miami bankruptcy attorney can help you to understand the specifics of both Florida and Federal laws.
Worth Knowing
When calculating income, the Means Test in the Sunshine State includes all household income, even if you are filing alone.
Sources of income that must be incorporated in the Means Test include normal wages in addition to tips, bonuses, and commissions.
Spousal support (alimony) must be included in the calculation.
Child support is included in the Means Test, but can be subtracted out of the disposable income section, basically making it a wash.
Income from unemployment, pensions, or investments are part of the Means Test.
Income from Social Security retirement funds are not included in the calculation. However, if you are filing a Chapter 13, you are allowed to include the income if you so choose in order to demonstrate that you have the ability to repay in a structured repayment plan.
Social Security Disability Income and Supplemental Security are also protected from the Means Test calculations.
Disability income from other sources like the state or private companies are generally included in the Means Testing.
Your net income is compared with Census Bureau information regarding the average income of households in the state.
Deductions from Disposable Income
Certain expenditures can help you lower the amount of disposable income you must claim:
Expenditures for food and utilities (amounts predetermined by the IRS);
Alimony and child support payments that are court-ordered;
Payments made to support an elderly or disabled member of your family;
Term Life Insurance premiums;
Recurring donations to charity;
Certain employment expenses;
Expenses related to child care;
Mortgage and car payments;
Expenses related to the education and/or employment of a disabled child.
Exceptions to Means Testing Requirements
There are two key exceptions to who needs to pass the Means Test:
Business bankruptcies;
Disabled reservists or veterans.
Consult with an Attorney Now
Don't waste time wondering about the options available to you.  The Miami bankruptcy attorneys at The Law Office of Julia Kefalinos can help you understand the possibilities moving forward.  Schedule a confidential consultation today.