Should I File for Bankruptcy If I Lost My Job Due to COVID-19?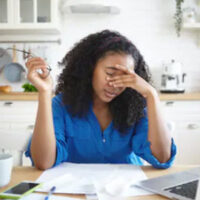 The COVID-19 pandemic has challenged our economy in ways not seen since the Great Depression. As of April 16, 2020, approximately 22 million people in the U.S. have filed for unemployment insurance. Even with additional benefits provided for under recent congressional legislation, thousands of Floridians now find themselves unable to pay rent and other basic monthly expenses. Or they may simply take on additional consumer debt, even if they have no way of knowing when–or if–they can repay their lenders.
If you are facing mounting debts and little-to-no income, you might be wondering if it is time to file for bankruptcy. There is, of course, no one-size-fits-all answer to this problem. Everyone's financial situation is unique. That is why it is critical to consult with an experienced Miami bankruptcy attorney before taking any drastic actions. But here are a few questions that you should ask yourself if you are wondering whether or not bankruptcy may be a viable option.
Are You Actually Behind on Your Bills?
If you are accustomed to paying all of your bills in full each month, a sudden loss of income may make that impossible. That said, if you are still able to make the minimum payments on your credit cards and "stay current," then your best option may be to do that for the time being until your financial situation improves. While you will, of course, accrue additional interest on any balances that you carry forward, you are under no immediate threat of debt collection or other legal action so long as you keep up with your minimum payment requirements.
Can You Negotiate Relief with Your Creditors?
In response to the COVID-19 emergency, many banks and lenders have already agreed to waive certain fees and penalties for their customers. Indeed, some financial institutions have gone so far as to defer payments on existing loans and other obligations. You should contact your own bank or credit union to see what relief they currently offer, or might be willing to provide in response to your situation. Also note, if you have a federally backed mortgage loan, you can request up to 180 days of "forbearance" from your lender or servicer due to the COVID-19 pandemic. Forbearance essentially pauses or reduces your mortgage payment for a limited period of time, up to 6 months in this case. Forbearance will not eliminate what you owe, but it will give you more time to get current on your obligations.
When Do I Need to Consider Bankruptcy?
Bankruptcy should always be a last resort. But if you have little income and your assets are all exempt from creditor claims, then a Chapter 7 bankruptcy can discharge most of your unsecured debt. Alternatively, if you are looking to reorganize your existing debts into something more manageable, then a Chapter 13 bankruptcy may be helpful.
But once again, you should not take this step until you speak with a Miami bankruptcy lawyer who can assist you in considering all of your debt relief options. Contact the Law Office of Julia Kefalinos today at 305-676-9545 to schedule a consultation. Our office remains open during the COVID-19 pandemic, and we are happy to meet with you in person, or via Skype, FaceTime, WhatsApp and other such video conferencing means while following all safety precautions recommended by the CDC.