The Push For Citizen Review Boards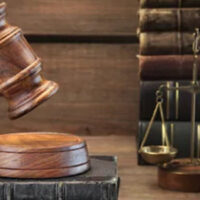 Tyre Nichols: the latest face of police brutality on steroids. This young black man was pulled over for an alleged traffic violation, then beaten to death by an elite Memphis police unit named Scorpion. The case has reignited the debate about police use of force in America.
Statistics Worth Knowing
Nearly 100 people were killed by police per month during 2022, with 1,176 recorded deaths. While some killings occurred as police interacted with dangerous subjects, many of them happened under inexplicable circumstances such as during routine operations that ended up with a dead civilian.  Here's what we know:
132 deaths took place in circumstances where there was no alleged offense at all—that's more than one in ten of the killings.
Another ten percent of killings occurred during welfare or mental health checks.
Almost 100 deaths resulted from routine traffic stops.
Nearly twenty percent of fatalities involved allegations of crimes that were non-violent in nature.
Eight percent of killings occurred as police responded to domestic violence calls.
Just over 10 percent of deaths occurred after officers allegedly saw a weapon on the suspect.
Less than one-third of killings—370 in all—were related to alleged violent crimes.
Over 30 percent of police killings involved chasing down an escaping suspect.
Blacks are Killed Most Often
It's no secret that Black people are killed by police at higher rates than whites.  While Black people encompass just 13 percent of the population, they account for 24 percent of those killed by law enforcement in 2022.
Civilian Review Boards
The crisis—it is, indeed, a crisis– of police use of force is widespread and is surely difficult to eliminate altogether—but we cannot capitulate to it.  The American Civil Liberties Union (ACLU) has been fighting for police reforms for decades, and one idea is based on civilian review boards that  could  do the following:
Investigate civilian complaints;
Examine alleged police misconduct;
Help to hold departments and individual officers accountable for corrupt conduct.
Are They Effective?
One study of existing citizen review boards found that while police tend to resist them (civilians don't know the job and shouldn't be evaluating my performance), they ultimately tended to accept these boards, providing they were adequately trained. That being said, two-thirds of citizens believed the boards made a positive contribution, and 83 percent felt positive professional standards were enhanced. Even so, most boards have not tackled some of the most serious issues, use of force among them.
Effective Citizen Review
Strong and effective review requires certain key principles, including:
Independence from law enforcement;
Investigative powers;
Police cooperation;
Funding adequate to the task;
Diversity of personnel;
Recommendation power;
Regular evaluation of goals and achievements;
The power to influence disciplinary action within departments.
Dealing With the Aftermath of Brutality
Did a culture of callousness in the Memphis police department lead to the death of an innocent man? It seems highly likely to many. Would a civilian review board eliminate senseless murders by wayward bands of police whose sense of power and invincibility put civilians at risk from the very people sworn to defend them?  Many believe they would have a positive impact, especially when part of a greater reform effort.  At The Law Office of Julia Kefalinos our Miami criminal defense attorneys recognize that police misconduct is real, and know that only a vigorous shake-up of the current system will change things.  While Florida does civilian review boards across the state, problems still persist. That's why we are here to provide the best defense possible in criminal matters.  To discuss, schedule a confidential consultation in our office today.
Source:
theguardian.com/us-news/2023/jan/06/us-police-killings-record-number-2022