The Road To Financial Recovery After Bankruptcy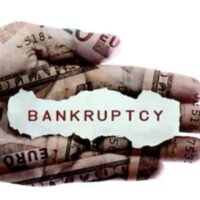 If you are considering filing for bankruptcy, it may feel like the worst day of your life. The future seems bleak, and you feel like you've lost your footing in life.  How can you move forward?  What chance do you have to regain financial stability down the road?  While it may seem that you are at the bottom of a dark well, the fact of the matter is that things can turn around with a little elbow grease, time, and planning.
Putting it Behind You
Now is the time to start building the foundation of your financial future.  Here are some key suggestions to make that happen:
Organize paperwork: First things first: keep all of your bankruptcy paperwork in a safe place where you can access it if necessary. Who knows?  Maybe a creditor will try to collect a debt that you believe was discharged?  You may wish to apply for a mortgage loan down the road, and officials will want to take a peek at the documents.  Having them handy is always a good idea.
Create a budget that includes a savings plan: Now is the time to live within your means and build healthy spending habits. Creating an emergency stash that you access only if absolutely necessary will give you peace of mind moving forward. Optimal savings should be around 10 percent of your earnings, and having a direct deposit account takes the money out of sight (and hopefully out of mind!)
Start building credit: The number one rule of thumb is to pay your bills on time, since about one-third of your credit score is a reflection of this. Another good idea is to obtain a secured credit card and use it consistently, paying it off each month.
Keep working: It is essential to maintain a job if you wish to rebuild your financial profile. Lenders want to see that you can hold on to a job and that you have regular income to pay your bills.
Articulate your goals: What do you want to do with your future?  Purchase a house?  Go to school? Expand your family?  All of these things go a lot easier when your financial health is in a stable place.  Knowing where you want to go, and setting out a path forward, are inarguably helpful in achieving your goals.  So talk about those goals; write them down; assess your progress regularly.
Effective Bankruptcy Representation
While nobody plans on bankruptcy being a part of life, sometimes it is simply inevitable.  At the Law Office of Julia Kefalinos, our dedicated Miami bankruptcy attorneys are prepared to help you every step of the way.  Schedule a confidential consultation in our office today.