When Legal Issues Threaten Immigration Status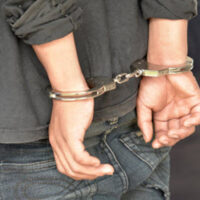 If you are a legal resident of the United States who does not have U.S. citizenship, your troubles amplify significantly in the event you are arrested or charged with a crime.  Certainly, anyone facing these circumstances may be looking at serious changes in lifestyle, reputation, and economics, but for non-citizens, these perils may accompany a change in immigration status, on top of any statutory punishments.  Having a knowledgeable attorney on your side is more important now than ever.
Avoiding Deportation
The minute you know that charges have been brought against you, it is imperative that you contact your attorney and let them know that you are not a United States citizen.  The U.S. Constitution affords you the same rights and protections of citizens; nevertheless, you are facing particular penalties related to your immigration status that require a unique strategy, including potentially plea bargaining to reduce or eliminate charges in order to preserve your status. In the event the facts are not on your side, there are other options that a determined attorney can pursue.
Following a Conviction: Strategy to Maintain Immigration Status
A criminal conviction can definitely lead to deportation for non-citizens.  If you are a lawful permanent resident (LPR), however, you may be able to apply for a Cancellation of Removal under certain circumstances:
Your LPR status was lawfully obtained (not involving errors or fraud);
You are not in the category of terrorist or persecutor;
Your conviction was not for an aggravated felony;
You have had LPR status for five years or longer;
You have lived in the United States non-stop for seven years or longer, (although certain exceptions are allowed).
The Seven-Year Rule and Exceptions
The rules relating to living in this country for seven continuous years have a number of complex nuances and exceptions.  Certain offenses – such as those related to controlled substances, prostitution, firearms, fraud, trafficking, or crimes of moral turpitude–stops the clock on the seven-year rule, meaning that even if an individual has lived in the United States continuously for more than seven years, that time won't count.  On the other hand, there are exceptions for some petty offenses and for youthful offenders, if the offenses occurred only once.  Your attorney can help you to understand the rules and exceptions to see if you qualify under the seven-year mandates.
Additional Consequences of Convictions
Your criminal conviction could have consequences that domino through your family.  For some who hold green cards and whose family members have qualified as derivatives (such as through some EB-preference visas or H-1B visas) the status of family members may face negative impacts, as well.
It is important to understand that if you are convicted of or plead guilty to a crime that leads to your deportation, you may also be restricted from reentering the country, and could face enhanced penalties if you attempt to do so.
What Now?
If you are concerned about losing your immigration status due to a bump with the law, the experienced team at the Law Office of Julia Kefalinos is here to help.  Our Miami criminal attorneys understand the complexities of your situation and will fight for the best possible outcomes for you. Contact our office for a confidential consultation today.
Resources:
justice.gov/archives/jm/criminal-resource-manual-1934-appendix-d-grounds-judicial-deportation
ilrc.org/sites/default/files/resources/relief_cancellation_removal_lpr_11.2020.pdf