Yes, The Chance For Domestic Violence Is Higher During Super Bowl Sunday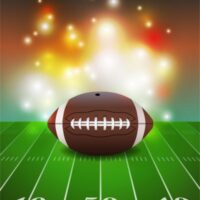 It's just a game, right?  Superbowl Sunday stirs up some pretty extreme emotions in people, and, for some, those emotions can lead to violence.  Households throughout America may face frightening moments of ferocity.
What's Behind the Violence
The game is supposed to be about good old competition.  Master class athletes, brilliant strategizing—what more could a sports enthusiast want? One thing they all want is a win.  And when setbacks occur along the road, and the win doesn't materialize, it can set some fans into a rage, particularly when alcohol has been heartily enjoyed throughout the game.  And if the game is an upset?  Studies show there is an increase in domestic violence to the tune of 10 percent.
What Can be Done?
Certainly, the best way to impact the incidents of domestic violence is for abusers to stop their behaviors.  That may mean abandoning the triggers—maybe alcohol, maybe aggressive sports—that get the feelings of violence bubbling.  But we know that family violence is about control at its roots, so intensive counseling and serious work needs to occur before any real change can happen. In the meanwhile, what can you do to stem the tide of domestic violence?
When someone shares their experience, believe them;
If you believe a crime is occurring, notify police;
Donate what you can—time or money—to local women's shelters or organizations whose mission is to assist victims of domestic violence;
If you know a survivor of domestic violence, help them find the resources and services that can help;
Become an advocate for legal restrictions on guns for perpetrators of domestic violence.
When it's Someone You Know
Maybe it's a family member—perhaps a colleague at work, or maybe a close friend.  You suspect there is violence in the home, but aren't sure how to approach the topic.  While every situation and every relationship differs, you really must do your best to get the victim of this crime to open up to you if possible.  Then you can guide them to resources, encourage them to seek a protective order, and help them to create an emergency escape plan.  Victims do better when they have some sort of support network.  Maybe you could be key to helping that person find safety at some point.
Get Real Help
Domestic violence is a crime, and victims deserve the opportunity to live a safe and healthy life.  At The Law Office of Julia Kefalinos, our Miami domestic violence lawyers can help.  Not only can we pursue legal remedies such as protective orders; we can also press charges against the assailant.  Whether it's you or someone you know, the time for a change is now, before things get worse.  Schedule a confidential consultation in our office today.
Source:
ncbi.nlm.nih.gov/pmc/articles/PMC3712874/