Defending RICO Crimes In Florida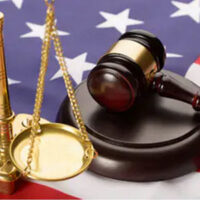 It's been over 50 years since the Racketeer Influenced and Corrupt Organizations Act–RICO was written into law, strengthening the tools and sanctions available to catch and punish anyone involved in organized criminal activities. Originally designed to deal with mobsters and the like, modern these days RICO rules are applied to corrupt union officials, murderers, embezzlers, and more. The penalties that defendants of RICO violations face can be pretty stiff, so having a dedicated, tough criminal defense attorney fighting for your rights is imperative.
What Makes RICO so Important?
One of the key provisions of the RICO Act is that it allows federal prosecutors to go after the leaders of organized criminal activity, not just those caught committing crimes. Just like in the movies, when a top dog orders a hit on an enemy, both the person who ordered the crime and the one who committed it are subject to prosecution under RICO. The RICO claim is made in association with some other criminal activity claim, making penalties substantial. There are 35 criminal activities that are specifically called out as subject to RICO, ranging from gambling and bribery to counterfeiting, money laundering, kidnapping, and more.
Legal Consequences Upon Conviction
RICO cases are nothing to sniff about: a conviction can result in up to 20 years in federal prison and a $25,000 fine per charge, and that will be on top of the penalties for the underlying crimes.  On top of that, civil suits can be filed based on the outcomes of a lost criminal case, as much as tripling the damages in a civil suit.
Florida Case at Hand
One RICO case with indicted defendants right now here in the Sunshine State involves a number of co-conspirators involved in cybercrimes and tax fraud.  It involves over 9,000 victims of identity theft and in excess of $36 million.  The conspiracy involved the creation of six or more fake tax preparation businesses, where unwitting members of the public came in for tax services.  The phony tax preparers were involved in a web of complex activities, including using pseudonyms, using the names of their victims to open new bank accounts, utilizing multiple email addresses, and stealing the ID numbers of legitimate CPA's to fake the tax returns. The FBI investigated the situation for about four years before formally charging a score of defendants of multiple counts of federal law violations. Many of the defendants are facing a lifetime behind bars.
The Defense You Need
Without question, RICO charges can turn your life upside down.  If found guilty, you will no longer recognize the life you're currently living, in fact.  That's why it is so important that you have aggressive representation battling it out for your rights.  At The Law Office of Julia Kefalinos, our Miami federal criminal defense attorneys understand what's at stake, and will provide the dogged defense you need.  To discuss your situation, schedule a confidential consultation in our office today.
Source:
ojp.gov/ncjrs/virtual-library/abstracts/rico-racketeer-influenced-and-corrupt-organizations-act-statute