Bankruptcy And Military Service Members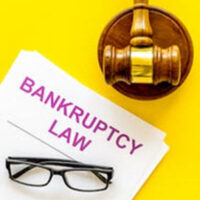 Three-quarters of a million people file for bankruptcy annually, and ten percent of them are active-duty military members. As a service member, get the facts in order to weigh your options before you make a move toward bankruptcy.
Security Clearance Impacts?
Certainly, those in the military are entitled to the same rights as any civilian in the country when it comes to bankruptcy, and may even derive particular benefits from such a filing. Nonetheless, there could be a concern with regard to your security clearance.  A number of factors will be considered, including relationships with co-workers and others, job performance, and the causes of the bankruptcy filing.
Benefits to Service Members
On the other hand, the Servicemembers' Civil Relief Act allows military personnel to postpone bankruptcy proceedings for those on active-duty assignments. And for veterans who are rated as disabled at 30 percent or higher, there is another significant benefit: the elimination of the mean test that Chapter 7 filers typically undergo. That means they are not subject to an investigation of their disposable income, making qualifying for bankruptcy that much simpler.  Additionally, those on reserve or in the National Guard who served on active homeland defense duty for three months or more in the past decade have special considerations when it comes to means testing.
Relief
Once the bankruptcy is underway, it can be a huge relief.  No longer will creditors hassle you, and the pressure of that debt will virtually disappear.  Since this kind of weight can definitely impact your relationships and day-to-day living, filing for bankruptcy can feel like a breath of fresh air.
Be Aware of Drawbacks
When crushing debt is impacting your life, bankruptcy is certainly a good way to wipe away the issues with creditors and get a fresh start. Nonetheless, for anyone filing for bankruptcy, there are certainly consequences:
Your credit report will reflect the bankruptcy for as long as 10 years;
It will be difficult to get new credit, particularly from highly desired companies;
You will likely have to pay higher interest rates on any credit you can get;
There will be several years where it will be a challenge to get a mortgage loan;
The bankruptcy is part of the public record, which means banks, employers, and others can access it;
Depending on the type of bankruptcy filing, you may have to part ways with many of your possessions, including your home.
The Advocacy You Deserve
You've dedicated yourself to serving this country.  Now you're underwater financially, and don't know where to turn.  At the Law Office of Julia Kefalinos, our experienced Miami bankruptcy attorneys can answer your questions and help you moving forward.  Schedule a confidential consultation in our office to get started today.
Source:
nfcc.org/blog/what-you-should-know-before-filing-for-bankruptcy-military-member/