You Fled The Scene Of An Accident: Now What?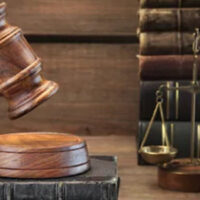 If you were involved in a collision and you left the scene without exchanging contact and insurance information or discussing the crash with a law enforcement officer, you have broken the law in Florida.  The truth of the matter is, there are going to be legal consequences for your actions.  The penalties will be based in large part on whether or not the accident resulted in injuries or fatalities, and on whether or not you have a knowledgeable attorney leading your defense.
Why People Flee the Scene
The fact of the matter is, about a quarter of accidents that occur here in Florida involve one party or another leaving the scene prior to the arrival of police. The Florida Highway Patrol, in fact, reports that they respond to dozens of such situations daily.  Why do people choose to leave?  The reasons are varied:
Some drivers are simply shocked and leave in a tizzy without thinking it through;
Drivers may be afraid of the consequences if they caused the accident;
A driver may fear that other factors, such as citizenship or lack of insurance, will become bigger issues than the accident itself;
If the driver was under the influence of alcohol or drugs, there may be fears related to that discovery;
The vehicle involved did not belong to the driver and there are concerns about this;
The driver may have outstanding warrants.
Whatever your reasons for fleeing the scene, you are now facing serious repercussions. Mitigating those consequences will require experienced legal assistance.
Fleeing the Scene Has Legal Penalties
If you haven't yet turned yourself in, chances are you are being hunted down by police and/or private investigators.  The circumstances of the accident, as well as the reasons you fled, are all pertinent, and your defense attorney will want to know all the details.  Did the accident involve another moving vehicle, a parked car, or other property like a fence or streetlight?  Was the primary result of the accident property damage, or was anyone injured as a result of the collision?  Or the worst case scenario—did anyone die due to the accident?  The penalties vary widely based on these questions, but the law allows for the following:
| | | | |
| --- | --- | --- | --- |
| | Charge | Incarceration | Fine |
| Property Only | Misdemeanor | 60 days | $500 |
| Injuries | Felony | 5 years | $5,000 |
| Fatalities | Felony | Minimum 4 years, up to 30 year maximum | $10,000 |
Aggressive Legal Defense
Without question, your life hangs  in the balance.  At the Law Office of Julia Kefalinos, you will receive the counsel and defense you need moving forward.  Contact our Miami criminal attorneys today for a confidential consultation.
Resource:
washingtonpost.com/local/trafficandcommuting/psychology-101-why-do-drivers-involved-in-crashes-flee-the-scene/2018/08/23/96032ca2-a0bc-11e8-8e87-c869fe70a721_story.html