Florida Vehicle Theft Defense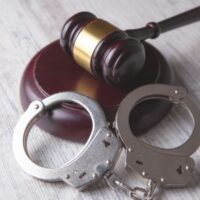 Somewhere in Florida, a vehicle is stolen every 13 minutes.  If you have been accused of vehicle theft, call your attorney right away, & don't speak to anyone in the meanwhile.  You're looking at significant penalties if found guilty, but the right defense could significantly improve your outlook.
What Constitutes Vehicle Theft?
According to the Florida Uniform Crime Report, even an attempt to steal a motor vehicle constitutes motor vehicle theft.  And we're not just talking cars; any motorized, self-propelled vehicle that is intended to travel on land (as opposed to rails or water) is considered a motor vehicle.  So in addition to SUV's, trucks and cars, the law includes ATV's, snowmobiles, buses, semis and motorcycles.
What Items Aren't Considered Motor Vehicles?
While the list of items considered motorized vehicles is long, it does not include items such bulldozers and other equipment related to construction, tractors and farm equipment, jet skis, and boats, or planes.
Motor Vehicle Theft Statistics
In 2018 alone, well over 40,000 reported motor vehicle thefts occurred.  Of the more than 8,300 arrests related to those thefts, roughly one quarter were juveniles, and the rest were adults. What kinds of vehicles were stolen most often? Not surprisingly, cars.
Cars: 65 percent
Trucks and Vans: 21 percent
Motorcycles: 10 percent
Other Vehicles: 4 percent
Penalties for Motor Vehicle Theft
Florida statute defines theft as the intent to deprive someone of their property, either temporarily or permanently.  So a teenager who steals a vehicle for a quick joy ride is every bit as culpable as someone who takes a car with the intent of stripping it down and selling it for parts. These are both felonies.  The value of the vehicle stolen impacts the associated penalties:
Under $20,000: This is a 3rd degree felony, which can result in a $5,000 fine and five years behind bars;
$20,000-$100,000: A 2nd degree felony, a conviction carries a $10,000 fine and a 15-year prison sentence;
Over $100,000: This crime could put the offender behind bars for as much as 30 years, in addition to a $10,000 fine, as it is a 1st degree felony.
Habitual felony offenders face even stiffer penalties—sometimes as much as doubling their sentence.  And the penalties discussed here relate to simply stealing a vehicle.  If violence was involved, it bumps up the seriousness of the crime and associated penalties significantly.
Aggressive Representation
Whether you've been accused of neglecting to return your rental car, taking a neighbor's vehicle for a joyride, or boosting a stranger's car off the street, remember that you are innocent until proven guilty.  The experienced Miami criminal lawyers at the Law Office of Julia Kefalinos are determined to provide a robust defense for our clients.  Schedule a confidential consultation today.
Resources:
leg.state.fl.us/statutes/index.cfm?StatuteYear=2020&AppMode=Display_Results&Mode=Search%2520Statutes&Submenu=2&Tab=statutes&Search_String=motor+vehicle+theft
fdle.state.fl.us/FSAC/Crime-Data/Motor-Vehicle-Theft