Bankruptcy And Single Mothers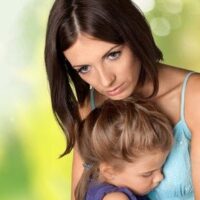 What is the number one risk factor to predict poverty in America?  The answer may surprise some people:  being a single mother is the biggest indicator of poverty. This is true regardless of race or education.  Single mothers—even middle-class mothers—are more vulnerable to financial crises, in fact, than any other group in this country.
Facts Worth Knowing
In the past two decades, the number of women filing for bankruptcy increased by more than 700 percent to over 500,000. One study revealed that three times as many mothers go bankrupt as fathers, and they are more prone to lose their homes to the tune of 35 percent. Researchers discovered that moms raise the children following a divorce seven times more often than dads do, and the costs associated with that are a key reason for their financial distress.  Predatory lenders and credit card companies are more than happy to take advantage of women in dire straits, leading to a greater likelihood of having to file for bankruptcy.
Is Bankruptcy the Right Move?
As a single mother, the thought of filing for bankruptcy may be terrifying.  But if you are drowning in debt, it may offer you the reprieve from debt collectors and the fresh start you deserve.  There are several things to think about before actually filing, however, including:
Mortgage restructuring: It may be possible to reduce monthly mortgage payments to put off, or even eliminate the possibility of a foreclosure.  You will want to get this done before filing for bankruptcy, as the lender will not agree to it afterward.
Waiting due to income loss: If your income has recently declined, you'll want to wait six months before filing for bankruptcy.  This will be favorable to you as the bankruptcy court analyzes your ability to repay debt.
Include upcoming debt: Be sure to include debt that is coming your way—like perhaps bills you haven't yet received for a medical procedure, for instance—in your bankruptcy filing or you may be stuck having to pay out-of-pocket.
Moving Forward
Divorce is a major cause of bankruptcy in America.  While both parents may find themselves experiencing financial difficulties, single mothers have fewer options to supplement their income, and wind up covering unexpected expenses with credit cards, or simply letting their debt accrue.  Moving up and out of a financial hole may require a consultation with a local, qualified bankruptcy attorney. At the Law Office of Julia Kefalinos, our knowledgeable Miami bankruptcy attorneys can offer you options worth considering—options that can turn things around for you and your family.  To find out more, schedule a confidential consultation in our office today.
Source:
prospect.org/features/mothers-vulnerable/