Bankruptcy Fraud In Florida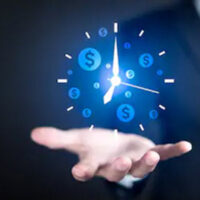 Surely Heather Lynn Pratt never imagined she would be jailed for withholding a few details from her bankruptcy filing.  But after the discovery that she'd concealed over $145,000, she wound up with bigger troubles than she had to start with.  In addition to having to pay $145,386 in restitution, Pratt is looking at up to five years behind bars and $250,000 in fines.  It seems everyone can agree; Pratt made a serious misjudgment when it came to her bankruptcy filing.
Bankruptcy Prosecution
Bankruptcy is a process designed to resolve financial obligations that one is unable to pay. Fraud can be the result of actions by debtors, or by creditors and lawyers.  Since 2003, the U.S. Trustee Program (USTE) has been engaged in over 700,000 civil actions, involving nearly $17.3 billion.  This white-collar crime is, indeed, commonly attempted.
What Constitutes Fraud?
Fraud by a debtor involves intentional actions, including:
Concealing property and/or assets during the bankruptcy proceedings;
Making false statements, oaths, declarations, or accounts in bankruptcy proceedings;
Making a false proof of claim;
Transferring property to evade the bankruptcy code;
Destroying, falsifying, withholding, or hiding documents related to the bankruptcy;
Using false identities across multiple states in order to accrue debt and then file for bankruptcy;
Covertly selling or transferring assets below market value.
Fraud by other parties might impact the debtor or creditors, and includes the above actions, in addition to the following:
Instructing a debtor to file for bankruptcy without the assistance of an attorney, then coaching the debtor to transfer assets to a fraudster, who disappears with them;
Establishing a façade business with no intention of ever making payments to vendors.
Discovering Fraud
While it can be difficult to determine the intentions behind a debtor's actions, there may be clues that give a judge reason for pause:
A title to a particular asset was transferred, but the debtor retained control of that asset;
A debtor transferred an asset to a family member or friend;
An asset was transferred immediately prior to the bankruptcy filing;
A third party, such as a former spouse or co-worker, alerts the Trustee of undisclosed assets.
Penalties for Fraud
Each act of fraud in a bankruptcy filing is punishable by:
Imprisonment for up to five years;
A fine of $250,000.
Getting it Done Right
If you are considering a bankruptcy filing, it is important to have a knowledgeable and aggressive bankruptcy attorney by your side to ensure that things get done right.  Experienced Miami bankruptcy attorney Julia Kefalinos is prepared to guide you through this difficult process, fighting to exact the best possible outcomes for you.  Contact our office for a confidential consultation.
Resources:
business.fau.edu/centers/center-for-forensic-accounting/public-resources-on-fraud/particular-areas-of-fraud/bankruptcy-fraud/
wdtv.com/2021/04/30/florida-woman-admits-to-bankruptcy-fraud-involving-west-virginia-hotels/