Business Bankruptcies On The Rise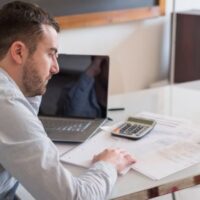 The pandemic obliterated many personal and business finances, as people could do nothing more than watch themselves or their hard-won companies flounder. Now a swell of business bankruptcies threatens to overwhelm the system, with barely enough judges around to deal with the crushing demand.  Here in Florida, personal and business filings are creeping up day by day.  In fact in just the first five months of 2021 there have already been nearly 100 Chapter 11 filings and 1900 Chapter 13 filings, in addition to well over 3,000 Chapter 7 filings.
Surprises in Pandemic Bankruptcies
According to recent research related to the distressed business markets, countless firms found themselves underwater financially due to the pandemic.  While many were able to hobble through with downsizing or through acquisition, others faced reorganization, liquidation, and bankruptcy. The biggest losers:  small businesses.  Sure, we've all heard about some huge organizations like J. Crew and J.C. Penney that didn't make it—but experts are predicting that bankruptcy numbers are about to explode among smaller operations—with estimates of a 140 percent rise in bankruptcy filings this year.  That's because the Paycheck Protection Program (PPP), which helped to keep a lot of businesses afloat for recent months, is winding down now.  And if history is any guide, that means a lot of firms will fail rather than figuring out a way to get back on their feet.
Courts Overwhelmed
Making matters worse, there simply aren't enough judges to deal with the onslaught of cases heading their way.  Caseloads are expected to rise threefold; and that spells trouble for everyone involved:
It takes longer to address individual cases;
Cases involving smaller businesses are more likely to be dismissed resulting in liquidation;
Resources are more likely to be misallocated;
Attorneys and judges who are overcome by the workload are more likely to make errors.
Everyone Pays when Small Businesses Fail
Without question, small businesses are the backbone of our economy in this country, and when they are in trouble, we're all in trouble.  Nearly 60 million people are employed in small businesses, which is nearly half of all workers in this country.  The ripple effect of these businesses shutting down is clear:  employees don't get paychecks so they can't be vigorous consumers in the marketplace.  That means a reduction in dollars going into other businesses…and the whole cycle repeats itself, to the benefit of no one.  That's why there was so much support for PPP—and why businesses looking at bankruptcy today are hoping that downsizing or other options  will be available in order to prevent completely shutting their doors.
Your Bankruptcy Advocate
If you are considering bankruptcy and are trying to weigh every possible option, you need an aggressive, precise, and knowledgeable advocate now more than ever.  Julia Kefalinos will provide you with the guidance and legal advice you need moving forward.  To discuss your alternatives, contact the Miami bankruptcy attorneys at the Law Office of Julia Kefalinos for a confidential consultation today.
Resources:
flsb.uscourts.gov/statistics/annual-total-case-filing-statistics
fortune.com/2020/11/24/bankruptcy-covid-economy-small-business/