Dealing With a DUI During the Holidays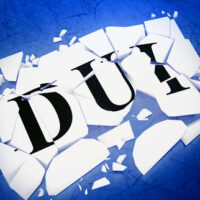 As the holidays approach, it's worth noting that the rates of drinking and driving soar.  According to the National Highway Traffic Safety Administration (NHTSA), 25 percent more highway deaths occur during this time of year, with New Year's Eve topping out with a 30 percent increase in fatalities.  About a quarter of those deaths are directly related to the consumption of alcohol in December, which means that about 300 unnecessary and preventable deaths occur somewhere in America just because someone makes the decision to drink and drive.  If you are someone who thought that getting behind the wheel after having a few drinks was nothing serious and wound up with a DUI, you can count yourself lucky if no one was injured. Nonetheless, you're going to need a good defense attorney by your side to help you maneuver through the criminal justice system.
Driving Under the Influence
As is the case across the United States, driving under the influence of drugs or alcohol is against the law in Florida.  If a driver's blood alcohol content (BAC) exceeds the legal limit of 0.08, criminal charges may be filed.  The penalties associated with these charges may include time behind bars, fines, community service, and significant fiscal consequences related to your legal defense.  In total, an uneventful DUI—meaning no injuries or additional charges are involved, could run you upwards of $10,000. Some of the pesky costs you may not have considered include the following:
Impound fees for your vehicle (between $100-300);
Towing fees (over $100 on average);
Hikes in insurance rates (an average of 80 percent higher);
Transportation fees after license revocation (you'll have to get around somehow);
Fees associated with the Ignition Interlock Device that must be installed on your vehicle (up to $150 for installation and $90 per month thereafter for as long as two years);
Bail money (10 percent of $1,000 for a first offense, $2,000 for second offense, $5,000 for 3+ offenses);
Costs associated with court ordered defensive driving and/or substance abuse programs (several hundred to several thousand dollars);
Fees to reinstate your driver's license when the time comes ($45-$75).
All of these fees add up, and do not take into account the costs associated with legal counsel or loss of income related to potential job loss.  The fact is, a DUI carries with it a sentence of anywhere from 6-12 months in jail.  Not a lot of people have jobs that will hold their position for that period of time.  And of course, the fines associated with a DUI can be pretty stiff: up to $1,000 for a first offense, $2000 for a second offense, and $5,000 for third and subsequent offenses.
Defending DUI Charges
If you've been charged with a DUI, you need an experienced Miami criminal attorney at bat for you right away.  The range of consequences for such a charge can be negotiated with the help of an aggressive defense team.  At The Law Office of Julia Kefalinos, we fight to achieve the best possible outcomes for our clients.  Contact our office for a confidential consultation today.
Resource:
lifesafer.com/blog/holiday-dui-season/
https://www.kefalinoslaw.com/can-a-judge-force-you-to-wear-restraints-during-your-criminal-trial/