Florida Chapter 7 Bankruptcy Questions Answered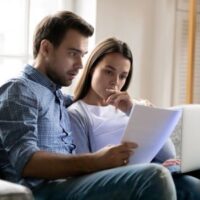 If your financial situation is out of control and you spend more time trying to evade bill collectors than actually enjoying your life, you may have considered filing for bankruptcy.  But you really don't know much about what it involves and what the benefit/cost ratio looks like.  While the specifics of your situation can be addressed by a competent and knowledgeable bankruptcy attorney, some general information can get you started in the right direction.
What is a Chapter 7 Filing?
For debtors who are in over their heads, a Chapter 7 bankruptcy filing will eliminate unsecured debt by liquidating non-exempt assets.  In layman's terms, your possessions are sold off in order to pay creditors—credit card companies, medical bills, and so forth– a portion of what's owed in order to get them off of your back permanently.
What are Exemptions?
Exemptions are items debtors are allowed to keep throughout the bankruptcy process. Florida law allows them only for people who have been residents of the state for the past two years or longer. (Otherwise, debtors have to deal with the exemptions allowed in the state they lived in previously). Florida allows individual homes to be exempt if there is equity in the home and certain other conditions are met. Additionally, $1,000 worth of personal property is exempt, along with things like health 401(k)s, some pensions, savings accounts and educational savings accounts. Additionally, you can claim $1,000 in equity for your vehicle. There are complicated rules regarding exemptions that your attorney can assist with.
Can Anyone File for Chapter 7?
No.  Chapter 7 is reserved for individuals with very little income and few means. The application process includes means testing and requires applicants to fill out very detailed financial information forms under penalty of perjury for false claims or for withholding relevant information.
What is the Process if the Application is Approved?
Once approved, creditors are forbidden from conducting and collection efforts under an Automatic Stay.  Creditors may then foreclose on   property, and a Trustee will be assigned to go over your financial information with you.  Creditors will meet with you at what's called a 341 meeting.  There may be some haggling related to exemptions at this point—although it is not common.  Ultimately, possessions will be sold and your debt will go away.
Is that the End?
That is the end of your headaches with creditors.  Nevertheless, it will take some time for you to rebuild your credit rating and be able to take out loans again.
A Smooth Process
The idea of bankruptcy itself can be extremely embarrassing, frustrating, and draining.  At the Law Office of Julia Kefalinos, our Miami chapter 7 bankruptcy attorneys work diligently to achieve the outcomes you're looking for while treating clients with the respect and dignity they deserve.  Contact our office to schedule a confidential consultation today to discuss your circumstances.
Resource:
uscourts.gov/services-forms/bankruptcy/bankruptcy-basics/chapter-7-bankruptcy-basics