How Domestic Violence Charges Can Affect Your Probation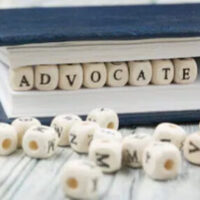 A domestic violence allegation can have serious consequences if you are already serving probation as the result of a prior criminal conviction. If prosecutors can prove the new allegation is true, then a judge can revoke your probation and send you to jail. And unlike a criminal trial where prosecutors need to prove a charge "beyond a reasonable doubt," when dealing with alleged probation violations the standard of proof is a much lower "preponderance of the evidence."
Week-Old Battery Allegation Sufficient to Send Man to Jail for 5 Years
To illustrate how this lower standard can work against a defendant, consider this recent decision from a divided three-judge panel of the Florida Fifth District Court of Appeals, Reynolds v. State. In this case, the defendant previously entered a no-contest plea in 2013 to charges of "aggravated battery of a law enforcement officer." As one of the Fifth District judges described this prior charge, the defendant "had purposefully plowed his car into two police vehicles, making him unpopular with local law enforcement."
At the time, the trial court sentenced the defendant to 13 years probation. About four years into this term, prosecutors moved to revoke the defendant's probation. In May 2017, sheriff's deputies in Brevard County responded to a 911 call from the defendant's adult daughter. According to 911 dispatcher, the daughter had been "elbowed in the mouth" by her husband.
The deputies could not find the daughter at the address provided by dispatch. They then proceeded to the defendant's house, about 10 miles away, ostensibly to locate the daughter. The deputies entered the defendant's property without a warrant and located the daughter. She told the officers that nobody had attacked her and she did not call 911. But deputies did not notice a "small, healing laceration" on this inside of the daughter's mouth, indicating an older injury. At this point, the daughter told the officers that her father "had hit her in the mouth a week earlier."
Based on this new information, prosecutors moved to revoke the defendant's probation due to "domestic battery." The daughter did not testify at the probation revocation hearing. Instead, prosecutors relied mostly on hearsay evidence provided by the deputies who spoke with the daughter. The trial judge determined that this was sufficient to meet the "preponderance of the evidence" standard for revoking probation and sentenced the defendant to five years in prison.
On appeal, two of the three judges on the Fifth District panel voted to affirm the trial court's decision. The third judge dissented, noting the trial judge "relied completely and only upon stale hearsay evidence" to resolve the daughter's conflicting stories–i.e., claiming her father hit her after initially saying it was her husband. In response, the majority said the trial court "made specific findings regarding credibility, and thoroughly explained why, given the totality of the evidence, it believed [the defendant] committed the battery."
Speak with a Miami Criminal Defense Lawyer Today
You should always take any domestic violence allegation seriously. But if you are currently on probation, it is only more imperative that you act to defend your legal rights. If you need advice and counsel from a qualified Miami domestic violence defense attorney, contact the Law Office of Julia Kefalinos today.
Source:
scholar.google.com/scholar_case?case=14153831214409537688
https://www.kefalinoslaw.com/understanding-the-line-between-persistence-and-stalking-when-it-comes-to-a-dating-violence-injunction/