Is Chapter 13 Bankruptcy the Right Choice for You?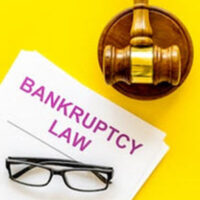 If you've been swallowed up by debt due to something like a divorce, job loss, or illness, you may feel stressed every time the phone rings or there's a knock on the door, fearful it's yet another debt collector demanding payment.  When you've been bled dry and there's not much else you can pay, what are you supposed to do?  Especially if you've always been responsible with your money, this sudden turn of events may seem overwhelming.  If you've been backed into a corner, there may be a way a seasoned bankruptcy attorney can help.
Advantage of Chapter 13
There are a number of ways to file bankruptcy.  Chapter 13 filings are reserved for those who have significant equity built up in a home or vehicle they want to hold on to.  While other types of bankruptcy force debtors to give up these major possessions, Chapter 13 is basically a financial reorganization that allows you to make incremental payments on owed money while retaining your home or other large items.
How Chapter 13 Works
Other forms of bankruptcy essentially erase your debt in exchange for you surrendering property.  With Chapter 13 filings, you are put on a 3-5 year repayment plan to address your debt, all the while maintaining possession of the majority of your property.  Another big bonus: creditors are kept at bay. If you're someone who's typically been good with budgeting and who really doesn't want to part with property, this could work for you.
Warnings
To be sure, Chapter 13 Bankruptcy is not without risk.  The fact is, roughly two-thirds of these cases fail in the end.  Why?  Debtors often go into Chapter 13 believing they can muster what it takes to resolve their debt within the time frame allotted and be rewarded with partial loan forgiveness at the end of the time period.  Unfortunately, unexpected expenses during that time, the loss of income, or other unforeseen life events preclude that happy ending, and efforts to make those required payments each month become fragmented. At the end of the payment period, instead of the fresh start individuals were seeking, they find themselves still facing creditors, still dealing with a flag on their credit report, and still fearful of the future.  If you feel strongly that you simply cannot abandon your home or vehicle in order to have your debt erased, you must be very serious about making required payments in a Chapter 13 Bankruptcy filing.
Your Legal Advocate
Americans across the country are facing financial woes, in many cases due to no fault of their own.  If you find yourself in precarious financial waters, the knowledgeable Miami Chapter 13 bankruptcy attorneys at the office of Julia Kefalinos can help. Contact us to discuss the best options for you.