Is Super Bowl Sunday Correlated to Domestic Violence Incidents?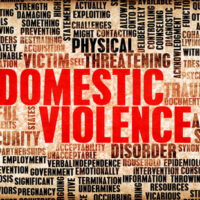 Domestic violence impacts 20 million Americans every single minute throughout this country.  The root causes are based in emotional issues often lurking beneath the surface in abusers.  When violence erupts, it is frightening and can leave physical, mental and emotional scarring.  Research indicates that special events and holidays that involve alcohol consumption can escalate domestic violence incidents.  In addition to traditional holidays like Christmas, Kwanzaa and Hanukkah events like the Super Bowl can be dangerous in many homes.
What is Domestic Violence?
Domestic violence (DV) generally occurs between individuals who are currently or formerly were involved in an intimate relationship.  While some think of DV as primarily a physical offense, the truth is DV can be much less visible, frequently displayed through coercion, bullying, manipulation, ultimatums, and threats.  Abusers engage in a variety of controlling behaviors, including:
Isolating victims: One goal of abusers is to keep the subject of their attacks within their grip and free from the advice and counsel of friends and family.  They manage this by constantly criticizing the other people in a victim's life, making time constrictions, and controlling movements as much as possible.
Economic Abuse: The abuser maintains strict control of all finances, resulting in the victim's complete reliance.  Oftentimes the victim's credit rating is destroyed.
Psychological attacks: Abusers thrive on verbal attacks, degrading and humiliating their victims.  This can also result in stalking and other unnerving mind games.
Sexual Abuse: Abusers may force sex, may insist on sexual practices unwanted by the victim, or may refuse to allow contraception.
Physical harm: In addition to hitting, kicking, throwing things, and strangling, abusers may lock victims in or out of their homes, and may use weapons to cause harm. Burning and biting are also symptoms of abuse.
What do all of these issues have in common?  They all involve an abuser who seeks to dominate and control the abused.
How does all this Relate to Super Bowl Sunday?
There is evidence that Super Bowl Sunday generally sees an uptick in incidents of domestic violence on Super Bowl Sunday.  Is it because rooms full of machismo and disappointed fans get out of control?  Perhaps it's related to alcohol consumption during the game?  Whatever the reason, many fear that this particular day poses additional risk to those in abusive relationships.
Restraining Orders
If control is an issue in your relationship, it's possible you are experiencing some level of domestic violence.  In many cases, things escalate over time.  What stars out as arguments over accusations of infidelity or other shortcomings could lead to bigger problems.  Studies indicate that untreated mental health issues, including substance abuse, could be indicators of concern.  That's why victims of domestic violence, even if things don't seem "all that bad," should consider getting a restraining order to protect themselves and their children.
You may hear tearful apologies and vows to change from your abuser.  But recognize that in most situations, change cannot and will not occur without substantial interventions. Legal protections are available now.  At the Law Office of Julia Kefalinos, our Miami domestic violence attorneys have extensive experience protecting and defending victims of domestic violence.  Let us help you.  For a confidential consultation, schedule an appointment in our office today.