Justice For All? Considerations Of Racial Inequity In The Criminal Justice System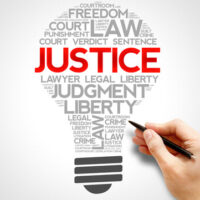 If you have black or brown skin and have a run in with the law, you may be wondering if it's possible to get a fair shake in the American justice system.  The truth is, it's a fair question.  When you consider some of the statistics related to sentencing and incarceration you know that it is critical that you have a determined criminal defense attorney who is committed to achieving the best outcomes for you.
Facts Worth Considering
If your faith in the system is less than solid, it may be due to the following facts:
On any particular day in this country, 10 percent of black men in their thirties are incarcerated;
Roughly 65 percent of youth in detention have black or brown skin;
Black and brown people are more likely to be stopped without a reasonable explanation five times more frequently than white people;
While only five percent of illegal drug users are Black, Blacks comprise 29 percent of those arrested on drug charges, and one-third of those incarcerated for such crimes;
Blacks and Hispanics comprise about one-third of the population in this country, while they comprise well over half of the incarcerated population;
Over one-third of those executed in this country are Black, despite comprising just over 10 percent of the population.
The Fair Sentencing Act
Efforts to attack and dismantle systemic racism in the criminal justice system have been underway for the past couple of decades.  While huge problems still exist, the Fair Sentencing Act  (FSA), for example, has focused on unfair sentencing laws related to crack cocaine. These standards have been applied retroactively to many who were sentenced prior to 2010, giving roughly 12,000 Individuals (85 percent of whom are people of color) the chance to have their charges reduced. It's a drop in the bucket in terms of needed change, but one that deserves acknowledgement.
Ensuring Equity in Criminal Justice
What can be done to ensure that people of color get an even chance? A number of factors are essential to fair outcomes:
Competent counsel—skilled in trial, plea negotiations, and sentencing negotiations– must represent them at arraignment;
A professional pretrial assessment should be conducted;
Bail decisions should be based on flight risk and pretrial offense risk, not other factors;
Diversion programs and other alternatives to incarceration must be available to all;
All phases of the criminal justice system—from policing and prosecution to administration, the judiciary and incarceration—must be examined for flash points of racial inequity, and interventions must be developed and assessed.
An Imperfect System
Getting a fair shot in an imperfect system can be daunting.  At The Law Office of Julia Kefalinos, we strive to provide the best possible defense every day.  Our Miami criminal attorneys are skilled negotiators and litigators and won't give up the fight.  If what you're looking for is a tenacious, skilled defense, look for further.  Schedule a confidential consultation in our office today.
Resource:
naacp.org/resources/criminal-justice-fact-sheet