Superbowl Sunday = Domestic Violence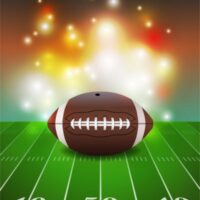 What comes to mind when you think of Superbowl Sunday? If you're like many Americans, you may have visions of crowded bars and living rooms, collective cheers as the favored team advances, and group grumbling when things don't go so well.  But all in all, win or lose, it's a good time for all. There is a hidden subset of the population, however, who have different and altogether unpleasant thoughts related to the biggest football day of the year.  That's because Superbowl Sunday is the single day of the year that sees more domestic violence than any other.  The problem has become so pronounced that even the NFL is running PSA's to discourage violence.  Are you apprehensive about what may happen in your home this February during or after the Superbowl?  If so, it's time to seek out help now.
Why Domestic Violence Occurs
There are lots of reasons that homes become violent.  Superbowl Sunday takes all of those reasons and pumps testosterone, competition, and alcohol into them, making the day more dangerous than ever.  So why do some people tend toward violence against their loved ones in the first place?  Unfortunately, many people grow up in violent homes, and take the patterns and behaviors they learned straight into adulthood. For abusers, that means striking out emotionally and/or physically feels natural and appropriate.  For the abused, it means that deep down they harbor the belief that they deserve whatever they get. But what about people who didn't grow up in violent homes?  Where does their violence come from?  While every case is different, experts agree that the bottom line in every case of domestic violence is a need to control.
When financial troubles arise, it may make some people feel that their lives are spiraling out of control, leading to violence;
Some cultural norms give men "permission" to dominate through violence;
A code of secrecy in some families means violence is to be hidden in order to avoid shame, giving violence a chance to escalate dangerously;
Life changes can make one feel off kilter; while a new job or new home may seem like something to celebrate, it can lead some to seek control of life through violent acts;
PTSD haunts so many Americans who have suffered trauma; it, too, can make one crave control in their families;
Those who struggle with feelings of insecurity—about themselves, in their relationships, or otherwise, may seek control of loved ones through domestic violence.
Get Help
If you know your family situation has the potential to be violent, know that you deserve to be safe, and there is help available.  At The Law Office of Julia Kefalinos we know how difficult these situations can be.  We also know the kinds of resources that are available, and the legal course to take to give you the protection you deserve.  Don't wait for things to escalate.  Schedule a confidential consultation with our Miami domestic violence attorneys today.
Resource:
patch.com/california/pleasanthill/relationship-between-domestic-violence-super-bowl