Planning For Safety During The Holidays: A Guide For Victims Of Domestic Violence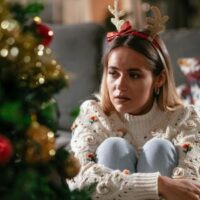 If you are a victim of domestic violence, the holidays may be more stressful than any other time of year.  Additional stresses brought on by heavy traffic, financial woes, and additional time with extended family may create heightened anxiety for your abuser.  And with additional traveling and bustle, a victim's safety planning may face additional challenges, as well.  What can you do to stay safe during this busy time of year? Particularly during travel, new concerns require planning and stealth:
Do what you can to let others know your concerns so that they can intervene if necessary.
If traveling, share your itinerary with a trusted friend or family member. Have copies of important documents such as your driver's license, visa, or passport either safely tucked into your things or in the hands of someone who will take care of them for you.
Try to keep a stash of cash hidden that you can rely on in an emergency. You'll want at least enough to cover a cab or rideshare and accommodations for a night or two.
Try to research shelters in the area in case you need them;
If you're going out of the country, learn how to say that you need help in the language spoken there, and know the emergency number.
Getting Time Away from the Abuser
If you are staying with friends or family, try to schedule time away from your abuser by suggesting errands, shopping trips, or religious excursions. Even taking a walk or helping with holiday chores can bring a bit of relief from the pressure of being alone with your abuser.
Keeping the Kids Safe
Children are a top priority, and when kids are required to spend time with a parent who is abusive, it can be devastating. Establish a code word they can use to indicate that they need help.  If they're old enough, brainstorm ideas on how to stay safe.  Teach them that under no circumstances should they ever attempt to intervene if adults are experiencing conflict.
In addition to physical harm, there are concerns about the emotional trauma children may experience.  Try to establish routines to calm your children before and after high-anxiety interactions.  Above all else, have open communication so the children feel comfortable confiding to you about issues that frighten or harm them.
Relief from Domestic Violence
Domestic violence comes in all shapes and sizes and affects families of all kinds.  For many, the holiday exacerbates the tensions that are already running between family members.  At the Law Office of Julia Kefalinos, we are committed to helping survivors of domestic violence in any way we can.  Contact our Miami domestic violence attorneys today for a confidential consultation about your options.