The Importance of Asserting Your Legal Rights in a Domestic Violence Injunction Proceeding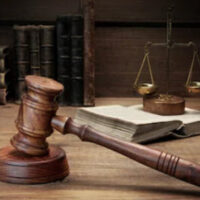 In Florida, a court may issue a domestic violence injunction upon the petition of a "family or household member" of the subject. Of course, the subject still has certain due process rights that must be observed. For instance, the subject is entitled to a hearing before the court issues any permanent injunction.
Appeals Court Refuses to Consider "Fraud" Allegation in 2013 Domestic Violence Case
Due process works both ways, however. When rights are not asserted in a timely manner, they are often lost forever. Put another way, a judge will not entertain a request to undo a domestic violence order after-the-fact if the subject has not strictly complied with certain rules.
Take this recent decision from the Florida Third District Court of Appeals, Pawley v. Marie. In this case, a Florida court previously issued a domestic violence order against the subject, Pawley, in September 2013. At the time, Pawley agreed to the entry of the order and "knowingly, freely, and voluntarily acquiesced to the entry of a permanent injunction without the necessity of a final hearing," according to the Third District.
Nevertheless, five years later, Pawley asked the circuit court to dissolve the injunction. (To be clear, Pawley is currently serving a 40-year prison sentence and is therefore unlikely to pose any risk to the person who requested the order.) Pawley specifically invoked a procedural rule used by the Florida courts, which says a person may request relief from an order based on "fraud … misrepresentation, or other misconduct of an adverse party."
Here, Pawley alleged that "fraud" occurred because, at the time the original court issued the domestic violence injunction, his accuser was not a "family or household member," as required by law. In effect, Pawley said the accuser lied to the court when she claimed she was living with him.
The Third District said there was "no merit" to Pawley's arguments. The main problem was that the rule allowing a court to vacate a prior order due to fraud has a one-year deadline. In other words, since the domestic violence injunction was issued against Pawley in September 2013, he only had until September 2013 to raise his fraud allegations. By waiting nearly five years, however, Pawley forfeited his argument.
But even if Pawley had raised the fraud issue within one year, he still would not have been entitled to relief, according to the appellate court. As noted above, Pawley "expressly agreed to entry of the permanent injunction" at the time. This meant he also waived any right to contest the factual allegations made by his accuser.
Speak with a Florida Domestic Violence Lawyer Today
If you are accused of domestic violence, it is critical that you assert your legal rights upfront. Do not feel pressured to make a deal just to get things over with. A permanent domestic violence injunction can have a significant impact on your life–and it may be impossible to undo once it is issued. So if you need legal advice or representation from an experienced Miami domestic violence defense attorney, contact the Law Office of Julia Kefalinos at 305-676-9545 today to schedule a free consultation.
Source:
scholar.google.com/scholar_case?case=15561475235238421260