Do Past Allegations of Domestic Violence Against Another Person Justify an Injunction Today?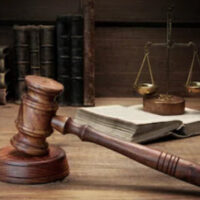 Domestic violence laws provide important protections for victims of actual or imminent acts of abuse. They are not designed to resolve intra-family squabbles or even address unrelated acts of abuse that occurred in the distant past. Nor should a Florida court issue a domestic violence injunction based on pure speculation about possible future abuse.
Appeals Court Rejects Woman's Attempt to Obtain Domestic Violence Injunction Against Mother
A recent decision from the Florida First District Court of Appeals, Curl v. Roberts, illustrates what we are talking about here. In this case, the appeals court reversed a trial judge's decision to issue a two-year domestic violence injunction. The parties to this case were a mother and her adult daughter.
The daughter filed for a domestic violence injunction on behalf of her own minor child. The daughter told the trial court that her mother had physically abused her as a child. More recently, the mother had "attempted to interfere with paternity proceedings" involving the grandchild and contacted the Department of Children and Families "in unfounded attempts to take the child away."
But the Court of Appeals noted none of these allegations, assuming they were true, justified a domestic violence injunction under Florida. By the daughter's own admission, her mother's alleged abuse ended approximately two to three years before she sought the injunction on behalf of her own child. More to the point, there was "no evidence that [the mother] ever committed any act of domestic violence" against her grandchild. Indeed, the daughter conceded her mother never even threatened such violence.
By law, the First District said, an injunction requires proof that the alleged victim "is currently a victim of domestic violence, or that there is reasonable cause to believe the victim is in imminent danger of such violence." Prior acts of domestic violence against other individuals are not enough. And here, the alleged acts of violence against the daughter were too "remote"–i.e., more than one year before the time of the injunction–to support the trial court's decision to grant the injunction.
Similarly, the mother's alleged interference with the daughter's parental rights were not grounds for a domestic violence injunction. Even cases where someone might make a report to DCF for "malicious purposes" do not fall within the scope of domestic violence. Ultimately, the appeals court said, the mother's efforts to invoke domestic violence laws on her child's behalf "were speculative" and unsupported by law.
Get Help from a Miami Domestic Violence Defense Lawyer Today
Many adult children find their parents too controlling or difficult to deal with. That does not make the parent guilty of domestic violence. And it is never appropriate to invoke the authority of the Florida courts without credible evidence of actual or imminent acts of abuse.
If you find yourself falsely accused of domestic violence by a family member, you need to take the matter seriously. An experienced Miami domestic violence defense attorney can assist you in fighting a possible injunction and protecting your liberty and reputation. Contact the Law Office of Julia Kefalinos today at 305.676.9545 if you need immediate assistance.
Source:
scholar.google.com/scholar_case?case=13569397450812617420
https://www.kefalinoslaw.com/how-dating-violence-injunctions-work-in-florida/