Understanding the Process of Indictment Through Trump's Case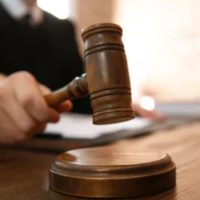 There are those who are utterly disgusted by the fact that former President Trump was indicted, while others are joyously celebrating the news.  Whichever side you're on, you are likely curious as to what it means to be indicted.  Manhattan District Attorney Alvin Bragg pursued charges by convening a grand jury, announced the indictment, and arraigned Mr. Trump after years of questions about the former president's involvement in a hush-money scheme.  How did it all happen, and how will Trump's experience with a criminal indictment parallel that of a typical person?
What is an Indictment?
While many in the public have heard the term "indictment," most probably are unsure as to what it really is. Basically, an indictment is a formal term used to embody an accusation of legal wrongdoing. It means that a grand jury composed of randomly picked individuals heard evidence that the district attorney presented against an individual in a criminal matter, and they agreed that there was enough evidence to believe a crime had been committed.
The Grand Jury 
Unlike a trial jury, a grand jury panel weighs information without the presence of a judge, and they may question witnesses themselves. A simple majority ultimately determines whether there is enough evidence to pursue an indictment. A grand jury's work is done with an eye toward secrecy.  They hear evidence provided by the prosecution only, because they are dealing with the question of whether or not there is enough evidence of criminal activity that the matter is worth pursuing.  Only after the indictment, as in the case of Mr. Trump, will the defendant have an opportunity to stand trial before a jury of peers. There, both sides will be presented in a more adversarial setting. Prior to any trial, however, attorneys for the defense may move to have the case dismissed. It could take months, or even years, for a case to finally land in a courtroom for trial.
Next Steps Following Indictment 
Defendants, or suspects, are mirandized and arrested following the indictment.  Especially in high profile and white-collar cases, that often involves a negotiation as to when and how the defendant will surrender. At that time mugshots and fingerprints will be taken.  Unlike most defendants, Mr. Trump did not have to suffer through a mugshot, largely unnecessary due to his public status.  The next step takes the defendant into the courtroom, where they are given the opportunity to plead guilty or not guilty (Trump pleaded not guilty). The judge then rules on conditions for release by setting bond, releasing on recognizance and so forth.
To Be Clear… 
It's important to emphasize a few key points:
A defendant is still considered innocent until proven guilty in the United States, and the prosecution has the burden of proving that guilt.
Public opinion and legal conclusions are not always in sync.
An indictment not a conviction, it is simply an accusation.
Prosecutors cannot indict on their own; they rely on the vote of a grand jury before they are able to indict anyone.
The conviction rate is over 90 percent following an indictment.
Providing a Robust Criminal Defense
 The experienced Miami criminal defense attorneys at The Law Office of Julia Kefalinos understand how alarming it may be to face criminal charges and/or indictment. A guilty verdict forever changes lives. That's why we do everything possible to provide a strong defense.  To discuss, schedule a confidential consultation in our Miami office today.
Source:
nytimes.com/2023/03/30/nyregion/trump-indictment-hush-money-charges.html